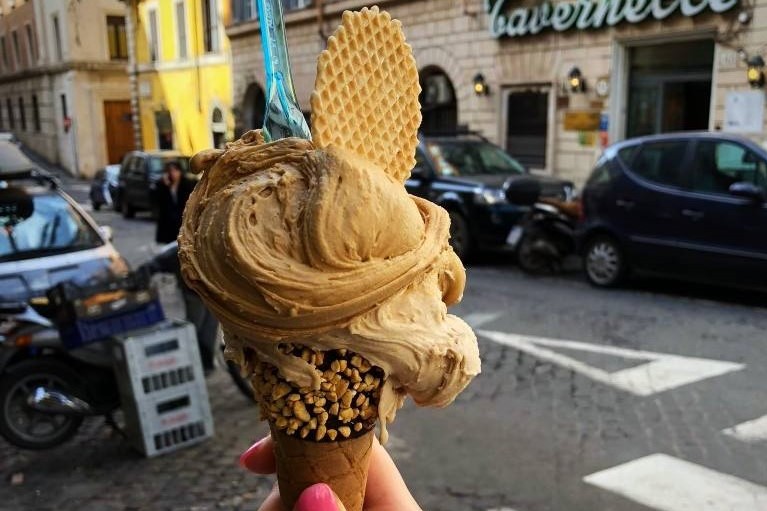 The Happy Foodie's Guide to the Best Food Tours Available in Rome
One of the culinary capitals of the world, Rome is a foodie's paradise. Any serious Rome food guide and the best food tours in Rome include a wealth of restaurants and pizzerias, coffee shops, gelato stands, farmer's markets, and wine bars.
Rome combines all the best food Italy has to offer. And everyone knows how abundant that is. From pizzas and pastas to espresso and Chianti to truffles and tiramisu to olive oil and parmesan cheese, the list of delicious Italian dishes and ingredients is endless.
Rome Food Guide: Best Food Tours in Rome, Italy
Types of Food Tours in Rome
Since the variety of people visiting Rome is as wide as the city's food options, there are several different food tours available in Rome. People who cherish their freedom can wander around at their own pace, while active visitors can go for food-focused bike tours.
These various options make it possible for everyone to enjoy the world-class food scene in Rome. These are some of the many types of the best food tours in Rome on offer:
Walking food tours in Rome
Self-guided food tours in Rome
Street food tours in Rome
Bike and food tours in Rome
Rome Food Tours Times
There are food tours in Rome at pretty much every hour of the day. From daytime tours to dinner tours and sunset tours, not a single moment is unsuitable for sampling some of Italy's classic foodstuffs. Start the day with cappuccino, browse a local farmer's market, have a light pasta dish for lunch, snack on cheese in the afternoon, go olive oil tasting, indulge in traditional pizza at dinnertime,…
Morning: espresso, cappuccino and other Italian coffees, visit to a local farmer's market
Noon: light pasta, risotto or seafood dish, cheese and meat plates
Afternoon: olive oil tasting, a few scoops of gelato
Evening: pizza with a glass or two of Italian wine, tiramisu for dessert
Best Food Districts in Rome
Calling Rome a large city would be an understatement. There's plenty of superb food available everywhere in the city, yet there are also some areas that are especially visit-worthy for foodies. In particular, there are three food districts in Rome, one or more of which are part of most of the best food tours in Rome.
Trastevere
One of Rome's prettiest neighborhoods, Trastevere boasts numerous authentic Italian eateries, including pizzerias and pasta restaurants, wine bars, gelato stands, and espresso places. It's a wonderful place to wander around in, especially for those who want to get away from the busy tourist areas in the city.
Testaccio
Filled to the brim with references to its millennial-old history, Testaccio belongs on any Rome food guide because of its awesome market. The Testaccio Market consists of countless street food stalls and stands occupied by local farmers. It's a great place to browse all kinds of local produce and products.
Campo dei Fiori
The third of the best food districts in Rome is Campo dei Fiori. This beautiful rectangular square lies in the heart of the city, near famous Piazza Navona. The area is dotted with authentic little restaurants, historic bakeries and all sorts of other culinary places. This is also the location of the superb Campo dei Fiori Market, a collection of dozens of farm stands and food stalls that occupy much of the square. This is definitely a cornerstone of the best food tours in Rome.
Rome Countryside Food Tours
A great alternative to the best food tours in Rome's city center is an excursion to the surrounding countryside. It's great fun to visit local farms, olive groves, cheesemakers, and so on. This way, visitors will get to see and experience first-hand where the basic ingredients of Italian cuisine come from. Visiting the source of Italian food is a great addition to any street food tour in Rome. You Local – Rome has an excellent Olive Oil & Food Tour in the Roman Countryside.
How to Pick the Best Food Tour in Rome
Finding a food tour in Rome is not that hard. The difficult part is figuring out what the best food tours in Rome are. TripAdvisor is a good source to do that, featuring numerous tour operators and other travel professionals. When consulting TripAdvisor, pay attention to the following four things:
Number of reviews
Responses to reviews
What the most recent reviews say
Star rating
As you can see, there are lots of ways to enjoy Rome's culinary scene. All day every day, by walking or biking, street food tours or olive oil farm excursions, this wide range of options allows every visitor to enjoy the amazing food in Rome. So, if you're interested to see which Rome food tours You Local – Rome has to offer, you can find all our best food tours in Rome Italy on this page.