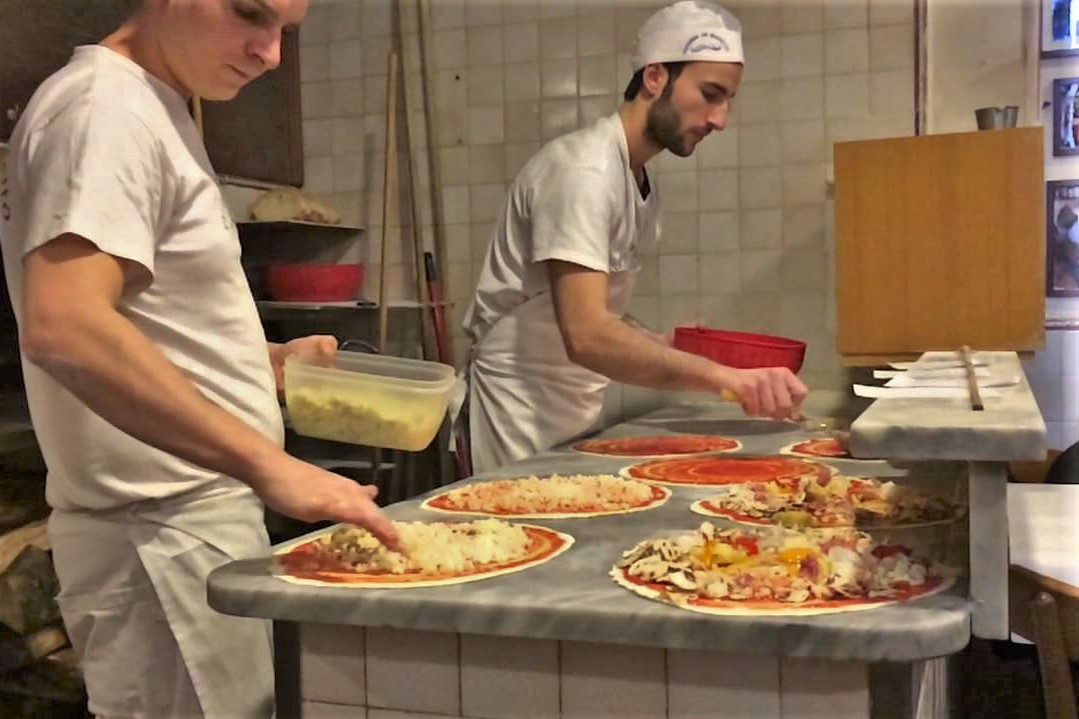 Best Pizza in Rome according to Locals!
Roman-style pizza is traditionally thin and crispy.
In the Eternal City you can find plenty of different styles of pizza though. It all depends on your taste and mood.
Have a look at our favorite places…and be ready to taste the best pizza in Rome!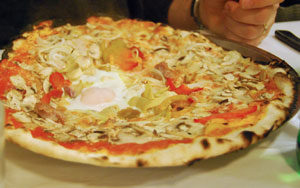 1. Baffetto
Locals consider this place a true sanctuary of Roman-style pizza, centrally located between Piazza Navona and Campo de' Fiori.
Baffetto is indeed a must-try pizzeria for those who want to taste thin and crispy pizzas topped with seasonal produce.
Their pizza capricciosa is particularly rich and tasty (tomato sauce, mozzarella, mushrooms, artichokes, sausage and egg). We do not know if this is the best pizza in Rome…at least is our favorite! 
2. La Montecarlo
Few meters away from Baffetto you can find a second sanctuary of Roman-style pizza. La Montecarlo was founded in 1986 and is one of the most popular family-run pizzerias and trattorias in Rome.
Do not get scared by the line at the door. La Montecarlo gets no reservation but their service is super efficient. With a large brigade of local waiters you'll be served nice and fast …. and asked to let others in! Democratic, huh?
---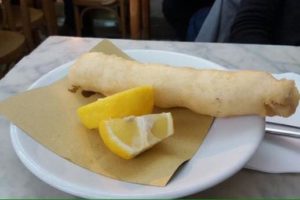 3. Ai Marmi
Do not expect anything fancy or formal, Pizzeria Ai Marmi is a 100% unpretentious, traditional pizzeria in the heart of Trastevere.
Needless to say, their Roman-style pizza (super-thin, crispy and seasoned with fresh, high-end ingredients) is Ai Marmi's highlight.
That's not all though. Here you can taste also delicious frites. Do not miss their supplì with tomato sauce and mozzarella, zucchini flowers with anchovies and mozzarella, and fillets of baccalà!
---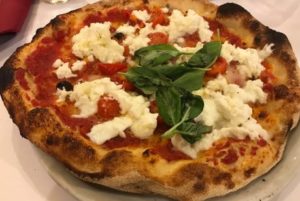 4. Dar Poeta
Historic pizzeria located in a cosy cobbled alley mid-way between Piazza di Santa Maria in Trastevere and Piazza Trilussa.
Dar Poeta is a little jewel and a must-try for true lovers of doughy pizzas and crunchy bruschettas!
Watch out: the place is small and particularly crowded on the weekends!
​
---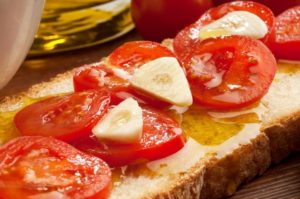 5. Da Remo
Nestled in the heart of Testaccio district, this pizzeria is most famous for its paper thin, crispy base.
Consistently popular with locals, Remo is particularly busy on the weekends as – according to many – it serves the best pizza in Rome.
The trick here is to keep things simple, which explains why Remo's margherita is widely famed and almost impossible to top! Traditional supplì and delicious fried zucchini flowers are the must starters.
---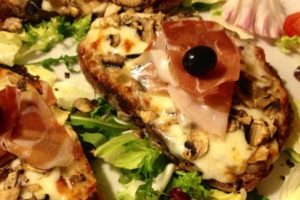 6. Grazie a Dio è venerdì
Grazie a Dio è venerdì (literally: Thank God it's Friday) is our favourite pizzeria in the beautiful Monti district!
It's a cozy, colorful place runned by Fabrizio & Enzo, two great local hosts. Their Roman-style pizza is simple and delicious, with its thin, light and crispy dough. All seasoned with a large variety of fresh ingredients.
You can also taste other specialties, from traditional pasta dishes to delicious oven-cooked crostini (like those in the picture!). ​
Keep reading our blog to find the Best Trattorias in Rome and the Best Rooftop Bars in Rome.
| Contact us to reserve fully personalized Food Tours in Rome! |