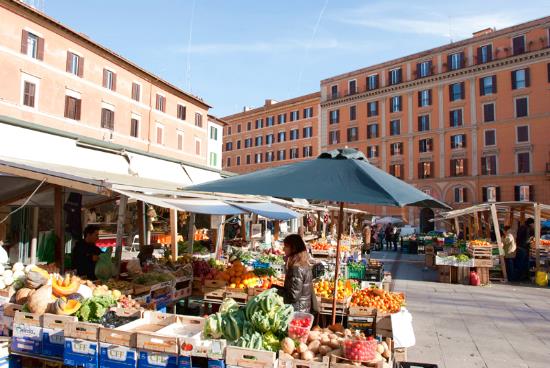 The Best Food Markets in Rome
Mingle with locals, barter with vendors and taste the freshest products in Rome. Taking a stroll through a neighbourhood market is a must-do experience for real foodies, and the funniest way to dive into local culinary tradition. Have a look at our tips and choose the market you like the most!
1. CAMPO DE' FIORI MARKET
Settled in the heart of Renaissance Rome, midway between the spectacular Piazza Navona and Piazza Farnese, Campo de' Fiori is the oldest market in town.
Strolling through colorful stalls selling all kind of items is not just a lot of fun, but also a great way to dive into local traditions and culinary culture.
Most of the historic food stands are located in the southern side of the square, in front of the Cinema Farnese.
There you'll find fresh fruits and vegetables, great cheeses, cured meats, olives, truffles and other delicacies, mostly produced in Rome and its surroundings. Vendors are usually friendly and glad to give you a sample…nonetheless we suggest you use your negotiating skills to get good deals!
Once in Campo de' Fiori you can also taste some fresh breads and crispy pizzas by the slice at the closeby Forno Campo de' Fiori and Forno Roscioli (for furhter info about both bakeries have a look at our "Pizzerie & Bakeries" page).
Lastly, if you are a great foodie and want to learn more about Italian cuisine and local culinary traditions, join our Rome Walking Food Tour. Meeting point is in Campo de' Fiori, of course! 🙂
​
ADDRESS: Campo de' Fiori Square;

OPENING HOURS: MON – SAT | 7:00 AM – 2:00 PM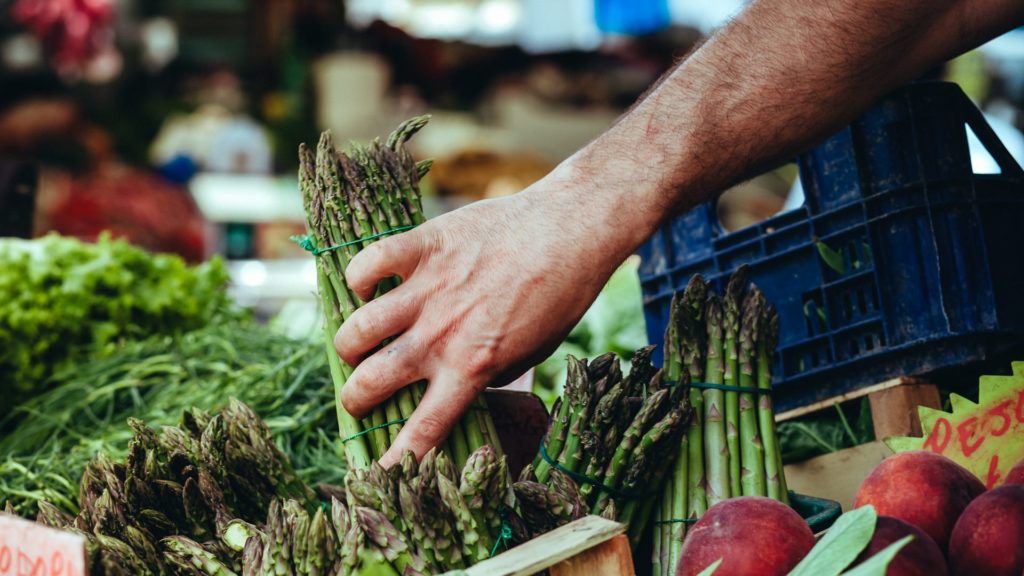 2. TESTACCIO MARKET
Originally settled in Piazza Testaccio, this historical market has recently been relocated into a modern, elegant facility, right in front of the entrance to the Macro Museum.
Testaccio is one of the largest markets in Rome, and probably the most loved by locals. Infact, its history is deeply grounded in local people's culture and family traditions. Some of the stalls are still operated by the descendants of the market's founders, settled in the area 150 years ago!
Fresh fruits, vegetables, meat, fish, local delicacies and even street food specialties are sold in more than 60 stalls, all very clean and well organized. Definitely worth a visit for big foodies and healthy food hunters. 🙂
If you wish to know more about the history of the Testaccio district and its historical market, join ourRome Street Art & Food Tour!
​
ADDRESS: Main entrances in Via Lorenzo Ghiberti, Via Beniamino Franklin, Via Alessandro Volta and Via Aldo Manuzio;

OPENING HOURS: MON – SAT | 7:00 AM – 3:30 PM