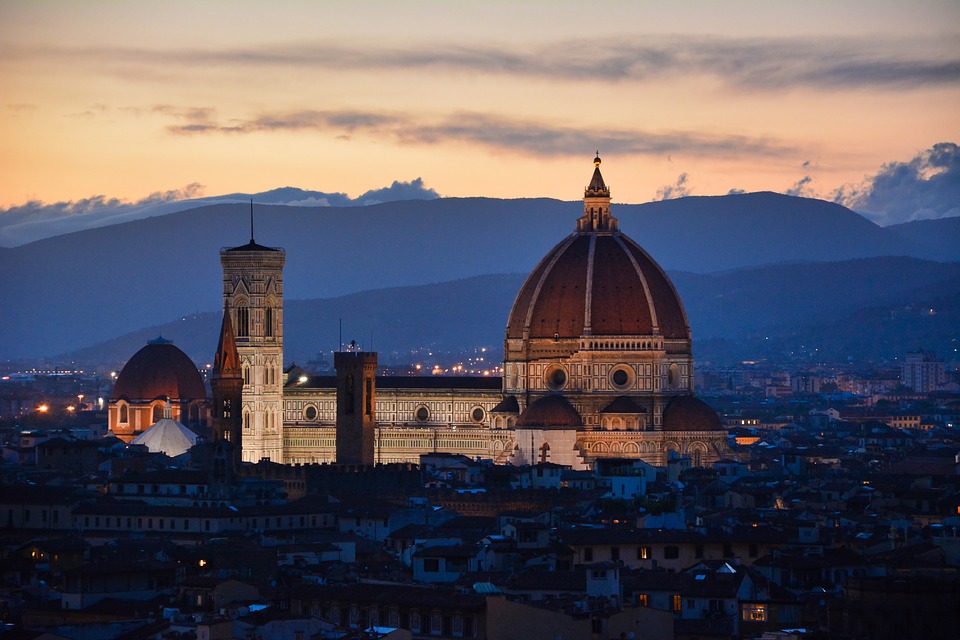 Day Trip to Florence from Rome: what to include and what to do next
Once you have explored every corner of the Italian capital and visited all its main attractions, a Rome to Florence day trip is a great way to extend your Italy vacation. It's also a nice option if you simply want to get away from the bustling big-city crowds.
Here at YouLocal Rome, we can help you help you with that. Our day trip to Florence from Rome allow visitors to immerse themselves in a second amazing Italian city.
Day Trip to Florence from Rome
Florence is the birthplace of the Renaissance, one of the world's cultural capitals. It's also the capital of Tuscany, a renowned region filled with farmlands, endlessly rolling hills, olive groves and ancient hilltop towns and cities.
The city has been referred to as "the Athens of the Middle Ages" by historians, thanks to its leadership in politics, science, the arts and, above all, the enlightenment movement. Florence was, after all, the city of such prominent historical figures as Leonardo da Vinci, Dante Alighieri, Niccolo Machiavelli, Sandro Botticelli, Michelangelo, Galileo Galilei and the Medici family. This impressive list goes on and on. Much of that fascinating history has been preserved in Florence's breathtaking architecture and museums.
So, it's easy to see why day trips to Florence from Rome are extremely popular among all sorts of travelers and tourists. When you organize your Rome to Florence day trip with our help, this is what you can expect…
An easy, comfortable journey
The journey from Rome to Florence happens by high-speed train. This modern means of transportation gets you from one city to the other in no time. In fact, it's no more than 1.5 hours! On the way, you get to enjoy the beautiful Italian countryside, as you whiz across farm country and natural areas.
Undiscovered Florentine history
Upon arrival in Florence, you'll be greeted by the YouLocal Rome team. The expert YouLocal Rome guide will then take you and your fellow travelers on a trip through the historic city center, which has been designated a World Heritage Site by UNESCO.
Since this is a local guide, who has in-depth knowledge of the city's history and customs, you'll learn about unknown facts and stories, visit local highlights and hidden spots that are known only to locals.
Art, food and leisure
Florence is all about culture, in all aspects of the word. From mouthwatering Tuscan cuisine and wines to world-class Florentine art, it's a glorious cultural destination if ever there was one.
After the guided tour around Florence, you will have a few hours to explore the city at your own pace. This is plenty of time to indulge in traditional food in a local tavern, visit a historic bakery and/or try some Tuscan wines. There might even be time for some (window) shopping, too!
After lunch, you'll meet up again with your personal guide for a visit to one of the world's top art museums. At the Uffizi Gallery await masterpieces by famous artists like Giotto, da Vinci, Botticelli and other local Renaissance Masters.
Private tours = unique experiences
What sets our day trip to Florence from Rome apart from most others is that they're private tours that are 100% customizable. Whatever you or your group feel like, prefer or are interested in can be accommodated.
Just tell us what you'd like to learn, see and do, and we'll create an itinerary specially for you. This enables us to offer you the best possible travel experience.
More Rome to Florence day trip information
Duration: About 10 hours (from 9 a.m. to 7 p.m., including round-trip train journeys)
Meeting point: Santa Maria Novella train station
Operating days: Every day of the week except on Mondays
Price: € 350.00 for 2 people (€ 50.00 for each extra adult and € 30.00 for each extra child up to 18 years of age), tickets allows you to skip the line at the Uffizi Gallery
Extras: Itinerary can be 100% customized to your needs and wishes
You can find more details on our day trip to Florence from Rome page.