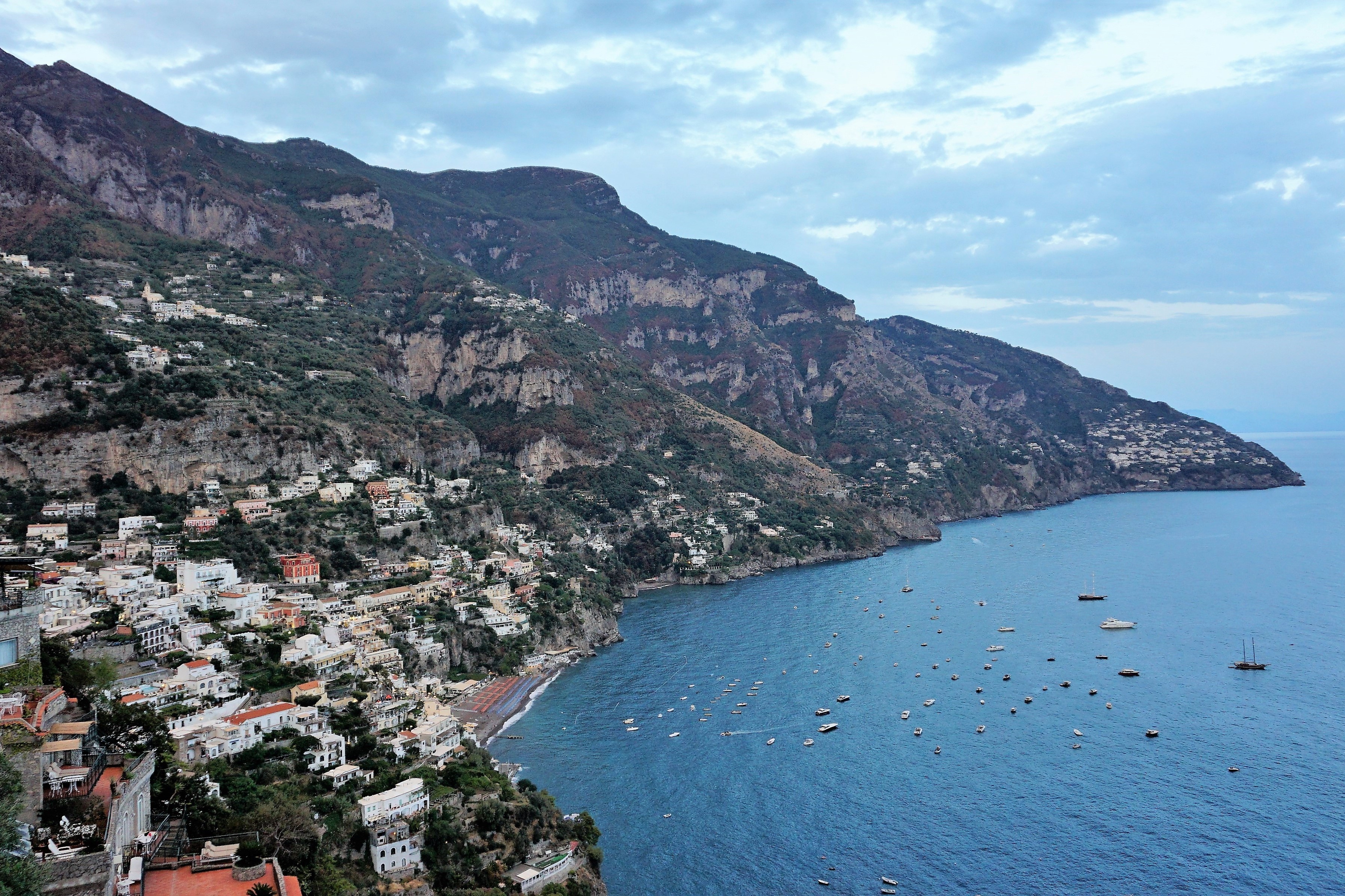 Why you should consider taking a day tour to the Amalfi Coast & Pompeii while in Rome
Visiting Rome doesn't mean that you have to spend all your time within the city. Thanks to its location in central Italy, the Eternal City also makes a great base for day trips to other Italian destinations. And Amalfi Coast private day tours are among the absolute best one-day trips from Rome.
A section of the southwestern coast of the "boot of Italy", the Amalfi Coast is a UNESCO World Heritage Site that draws in many thousands of visitors each year. Extending from the Gulf of Naples to the Gulf of Salerno, the region is comprised of rugged coastal cliffs and scenic beaches, gorgeous towns and rural, agricultural lands. There are thirteen communities along the Amalfi Coast, all thriving from tourism, the most famous of which is Positano.
A day trip to the Amalfi Coast from Rome also includes a stop at Pompeii, another one of those numerous world-famous places in Italy.
5 Reasons to Go on Amalfi Coast and Pompeii Day Tours from Rome
1. You Get to Visit Gorgeous Positano
Positano is so beautiful it's been featured in several movies. It's the star attraction on the Amalfi Coast. The town consists of wonderfully colorful buildings stacked on terraces in the hillsides behind the small beach. 
On our Pompeii and Amalfi Coast Tour, visitors get to spend about 2 hours exploring this beauty of a coastal town. From the nice beach to winding alleyways, historic boutiques and artisanal workshops, highlights are plentiful here.
2. Pompeii Is One of Italy's Top Historic Attractions
Pompeii tours from Rome are feasible one-day excursions to one of Italy's most iconic ancient sites. The buried Roman city of Pompeii is truly a sight to see. Destroyed during the AD 79 eruption of nearby Mount Vesuvius, nowadays the excavated city offers a fantastic insight into how Romans used to live.
An expert local guide will teach travelers about anecdotes about Pompeii and its inhabitants, as well as more extensive historic information.
3. Pickup and Dropoff at Your Accommodation
One of the great benefits of booking Amalfi Coast day tours with You Local – Rome is that we'll pick you up right outside your accommodation in Rome. After a fun-filled day of exploring Pompeii and the Amalfi Coast, we'll also drop you off where we picked you up. It's the ultimate convenience.
4. Lunch at a Seaside Local Restaurant
What more enjoyable than, after a scenic Amalfi Coast drive, indulging in a delicious lunch at a local restaurant by the Mediterranean Sea? Amalfi Coast private day tours from Rome may be packed with destinations, but there's also plenty of time to slow down and relax. A great seaside lunch breaks up the trip in a wonderful way!
5. Our Amalfi Coast Private Day Tours Are 100% Customizable
Another great reason why you should go on Amalfi Coast and Pompeii tours is their customizability. Both their duration and itinerary can be personalized according to the wishes, needs and desires of clients. At You Local – Rome, we're all about customer satisfaction and we believe there's no better way to achieve that than by giving them the opportunity and freedom to create their perfect trip.
So, by all means, spend plenty of time exploring the wonders of Rome, but also consider going on a day trip. You can find more information about our Pompeii and Amalfi Coast private day trip here.