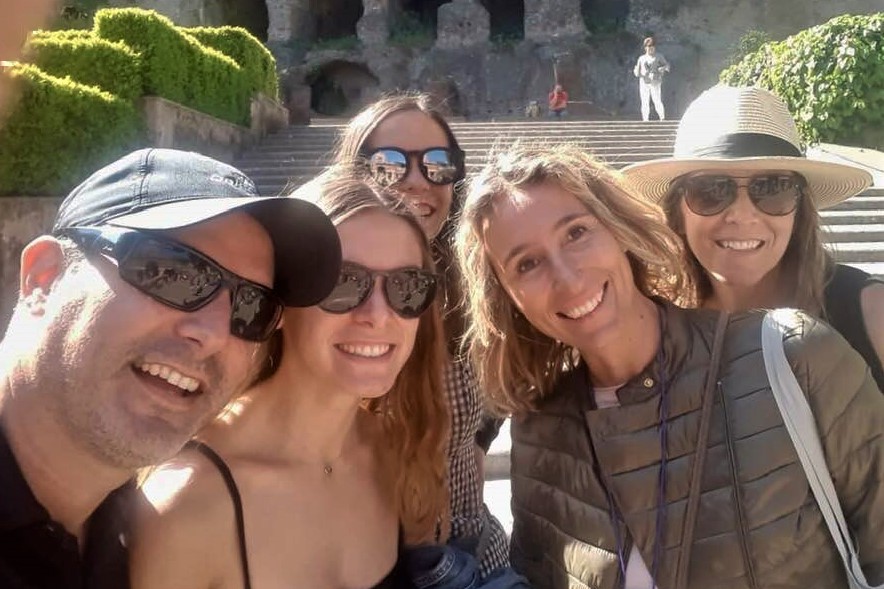 There are two ways to take when set on a mission in discovering a large and rich city like Rome. You can choose a traditional style of exploring, or you can give yourself a unique experience by opting to tour Rome with locals! Trust us, this is something you will never forget.
The YouLocal team is at your disposal to give you an experience of the Eternal City from a new angle. Our well-planned tours of Rome and the Vatican are created to appease to different tastes.
With us, you can explore the highlights of Italy's capital like the unmissable Colosseum, the grand Imperial Forums, the holly St. Peter's Basilica, the works of Caravaggio, the artistic treasures of Galleria Borghese, you can shuffle around the historic districts, and much more. Itineraries can be experienced on foot or by bicycle. And, if you do not find what satisfies you, your itinerary will be tailored to suit.
Rome Tours
Taking a tour with locals can bring Rome to life and give a deep appreciation for its true spirit. With each step, the millennial history of the city will emerge from every stone. From the Roman Empire, to the splendor of the Renaissance then that of the Baroque, and by passing through the hundreds of works by timeless artists such as Michelangelo, Caravaggio, Bernini and Borromini. And farther on, reaching Rome from the Fascist and the post-war period, still alive in the alleys of the historic and popular neighborhoods, such as Monti or Trastevere. You will be spoiled for choice.
Vatican Tours
The center of Christianity, a state within a state. A place full of charm and mystery. St. Peter's, the Sistine Chapel, and the Vatican Museums. Three obligatory stops when you come to visit Rome. Even in this case, however, with the YouLocal team you will experience these wonders in a different and a guaranteed non-trivial way.
Custom Tours
If none of the tours of Rome and the Vatican we have designed convince you, we can always create one customized just for you. Tell us what you want to do and see and we will take care of everything else: the guide, the transportation, buying tickets to avoid long queues, or the restaurant reservations.
Private Tours and Tours for Small Groups.
All local tours designed by YouLocal are made as exclusive experiences i.e. in good company of a few. Private tours, or rather tours intended for small groups of people with shared needs. They are just the right size not to miss a thing of Rome, of its history, and its cuisine.
A unique experience, discovering the real Rome.
All the tours in our catalog are featured as unique and complete experiences. Once you have picked your favorite, you can easily book it and leave the rest to us. We'll do everything else.
1. Choose your favorite tour
On our website you'll find the complete list of our tours, discovering Rome, the Vatican and much more. There are ideas to match all tastes. Outdoor itineraries for art lovers and for those who like to get lost in the cobbled streets of the most representative neighborhoods. Visits to museums, for those who want to appreciate the treasures that Rome holds. Day trips away from the metropolis, either towards the sea or being surrounded by greenery and history.
2. Book Online
Once you have made your choice, reserve your tour online or send us an email indicating the day and the number of people you want to book for. This is also the right moment to ask for all the information you need. We are here for you!
3. Tour Rome with locals!
On the day of your tour, you'll only have to think about enjoying Rome in the best possible way. We'll guide you all the way, and you won't have to worry about anything. We really know the city and we'll make sure you discover it.