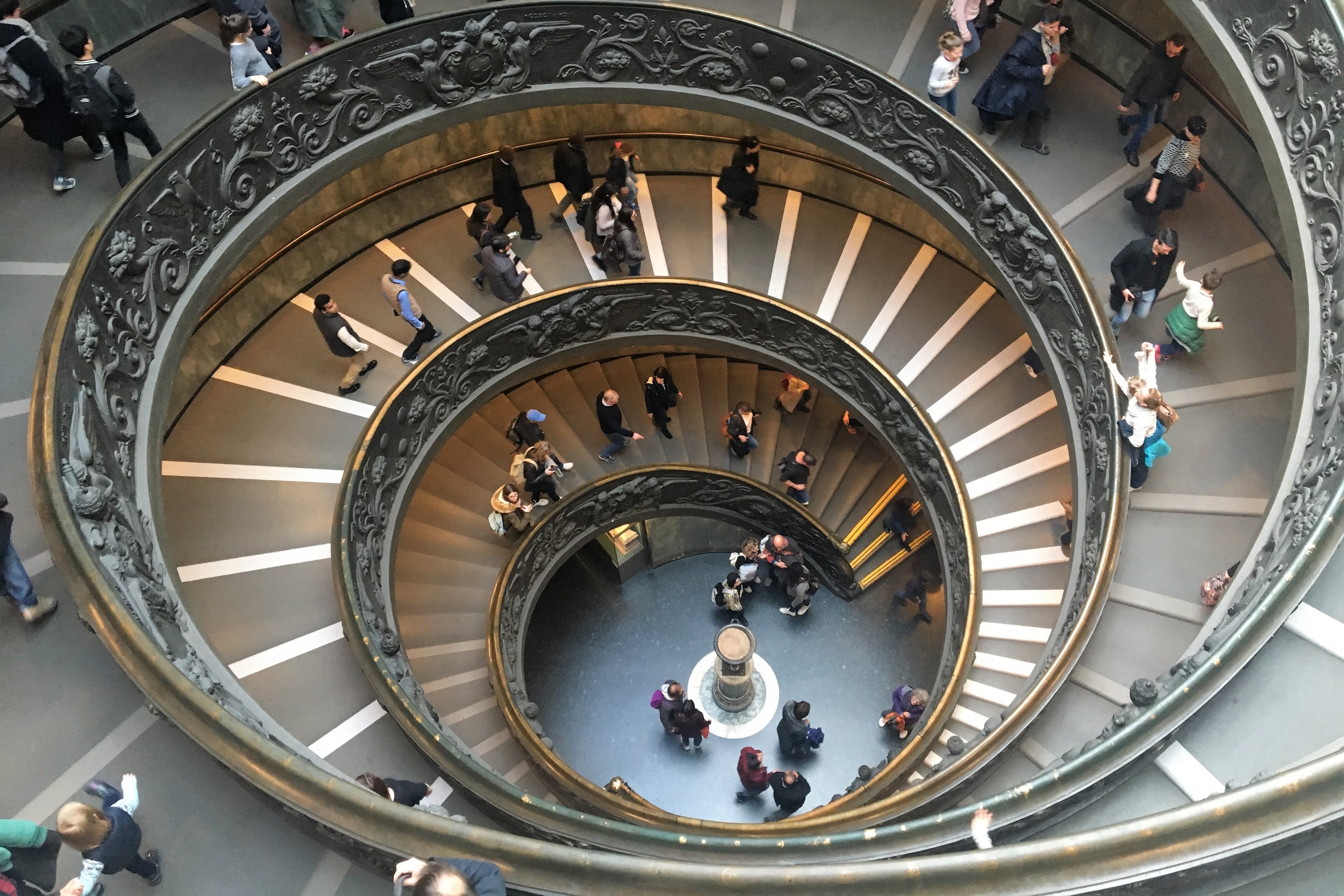 Are the best Vatican tours guided or not guided?
So you've decided to visit the Vatican? Great idea! It is after all one of the most eminently visitable tourist attractions in all of Italy. First of all, it's the smallest nation on earth, a fact which makes it worth a visit all on its own! Plus, it's the home of some of the most famous artworks, monuments, and architectural wonders in existence. The outer walls of the Vatican State, Saint Peter's Square, the Swiss Guards are all things to interest any visitor. But then of course there is the Sistine Chapel, Saint Peter's Basilica, the Vatican Gardens, and the Vatican Museums. There is enough to keep even the most hard-walking tourist busy for days! But once you've decided to visit the Vatican, you have to decide how you want to explore all it has to offer so you can get the best Vatican tour to suit you.
Options for the best Vatican tours
There are many ways to approach your visit to the Vatican to ensure you get one of the best Vatican tours.
Guide Books

: the classic, or rather old-fashioned, way to tour anywhere really. On the positive side, you can read them at your leisure and maybe some of them have some nice photos. However, the information they contain is necessarily limited, and of course, you have to make sure you buy a guide book

before

you arrive at your destination, otherwise you will be massively overcharged. Major drawback: you cannot ask a guide book any questions, and different guidebooks focus on different things which you may not be

that

interested in.

Download an App:

another more modern way of touring is to download an app to your phone. This can have the advantage, in comparison to a book, that it

might

have access to more information, but that is a big MIGHT. Major drawback: if you are using your phone to tour somewhere like the Vatican it will probably run out of battery before you have finished your tour! Also, if you are using your phone in the Sistine Chapel one of the guards might think you are using it to take a photo and they will not be happy at all – getting screamed at by these guards isn't very nice!

Audioguide:

using the audioguides you can rent is another way to tour the Vatican, but they have their drawbacks too. They also contain limited information and can be cumbersome and annoying to carry around. You will also have to queue for a while to both pick up, and return the audioguide, if you decide to use one.

Lone Ranger style:

you can also tour the Vatican "solo" – that is without any guide book, or app, or any help at all! This is probably the worst way to tour the Vatican. There is so much to see, but also know and learn and discover, that you will not even realise what you are missing out on if you decide to randomly walk around the vast complex that is the Vatican without any assistance whatsoever.

Tour Guide:

engaging a tour guide to help you navigate the Vatican is guaranteed to give you the best Vatican tour, hands down. First of all, the tour guides are an endless fount of inexhaustible information (well, ours are anyway!) which trumps guide books or apps any day. They will never run out of information, or energy, and can even tell you things you didn't know! A good tour guide will also be able to tailor the tour to your personal interests which they can react to as they tour with you. And one of the biggest benefits about using a tour guide is that you will not have to queue for, potentially, hours, as you get to skip all the lines with a tour guide, who will also know their way around, thus saving even more time – a key factor when touring the Vatican!
Choosing the best guided Vatican tours for you
In the end, you have to choose what you think will be the best option to provide you with the best Vatican tour. There are several DIY options, but to get the most out of your experience of the Vatican you really should consider hiring a tour guide. After all, maybe you will only have one chance to visit the Vatican in your entire life: so having a tour guide to maximise the experience is undoubtedly worth it! Please visit our website at You Local Rome to see what we have to offer when it comes to tours and tour guides. We have offers for solo travellers, couples, or families, to join small groups, but we can also design private tours specifically suited to each tourist whether that be one individual or a group. So yes, visit our website for more details!