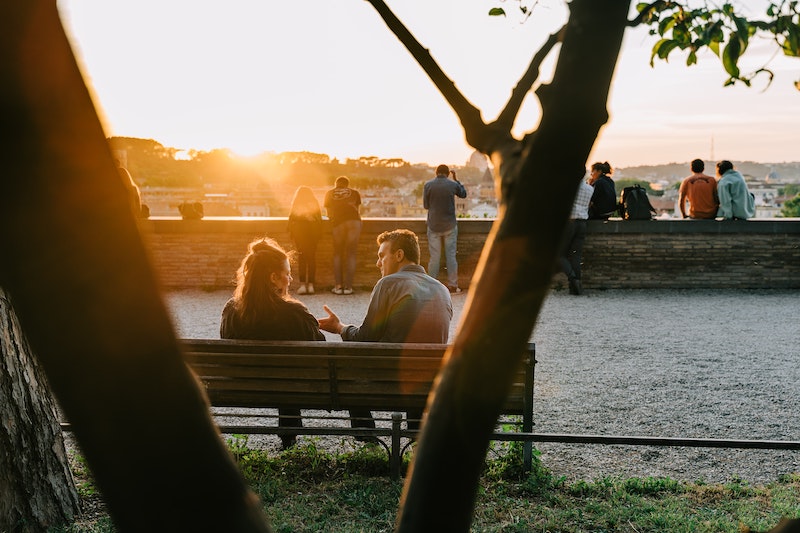 Best private guide in Rome for couples – 5 best spots for a Romantic Getaway
Are you looking for the best private guide in Rome for couples?
Rome, also known as the Eternal City, is one of the most romantic cities in the world. Its ancient history, stunning architecture, charming streets, and picturesque landscapes make it an ideal destination for couples looking to experience a romantic getaway to celebrate some special occasions. However, navigating the city's many attractions can be overwhelming, which is why hiring a private guide can help you discover some of Rome's most romantic corners.
First and foremost, it's essential to find a private guide who is knowledgeable about Rome's history and can take you to some of the city's lesser-known romantic spots. YouLocal is a Roman community that can create customized tours to suit the interests and preferences of each couple. We can take you on a romantic journey through Rome's hidden corners, where you can discover breathtaking views, quiet gardens, and intimate piazzas.
But let's get to know the most romantic spots in Rome:
5 best romantic corners in Rome
1# One of the most romantic spots in Rome is the Giardino degli Aranci, or the Orange Garden. This garden is perched on top of the Aventine Hill and offers stunning views of the city. It's a popular spot for couples to watch the sunset over the Vatican and the Tiber River.
2# Another romantic spot where we will take you to is the Pincio Terrace in Villa Borghese. This terrace overlooks the Piazza del Popolo and offers a panoramic view of the city. It's a perfect spot for a romantic picnic for locals and tourists alike to watch the sunset or take a romantic stroll.
3# One of the most romantic and lesser-known spots in Rome is the Basilica di San Clemente. This basilica is a hidden gem that many tourists miss, but it's a must-see for couples looking for a romantic spot. The church has a rich history dating back to the 4th century and has stunning mosaics and frescoes. The lower level of the basilica is even more impressive, with its ancient ruins and underground streams.
4# Another romantic spot that we highly recommend is the Appian Way. This ancient road was one of the most important routes in ancient Rome and is now a picturesque spot for a romantic walk. The road is lined with trees and has stunning views of the surrounding countryside.
| Keep reading: The Appian Way for families |
5# Finally, no trip to Rome would be complete without a visit to the Trevi Fountain. This stunning Baroque fountain is one of Rome's most iconic landmarks and is a must-see for couples. We will take you on a tour of the fountain and give you a history of its construction and significance in Roman culture. We will also show you how to toss a coin into the fountain, which is said to bring good luck and ensure a return trip to Rome.
In conclusion, Rome is a city full of romantic corners waiting to be discovered. Hiring the best private guide like in Rome will ensure that you have a memorable and experience. You Local's knowledge of Roman history and our passion for the city will take you on a memorable journey through Rome!