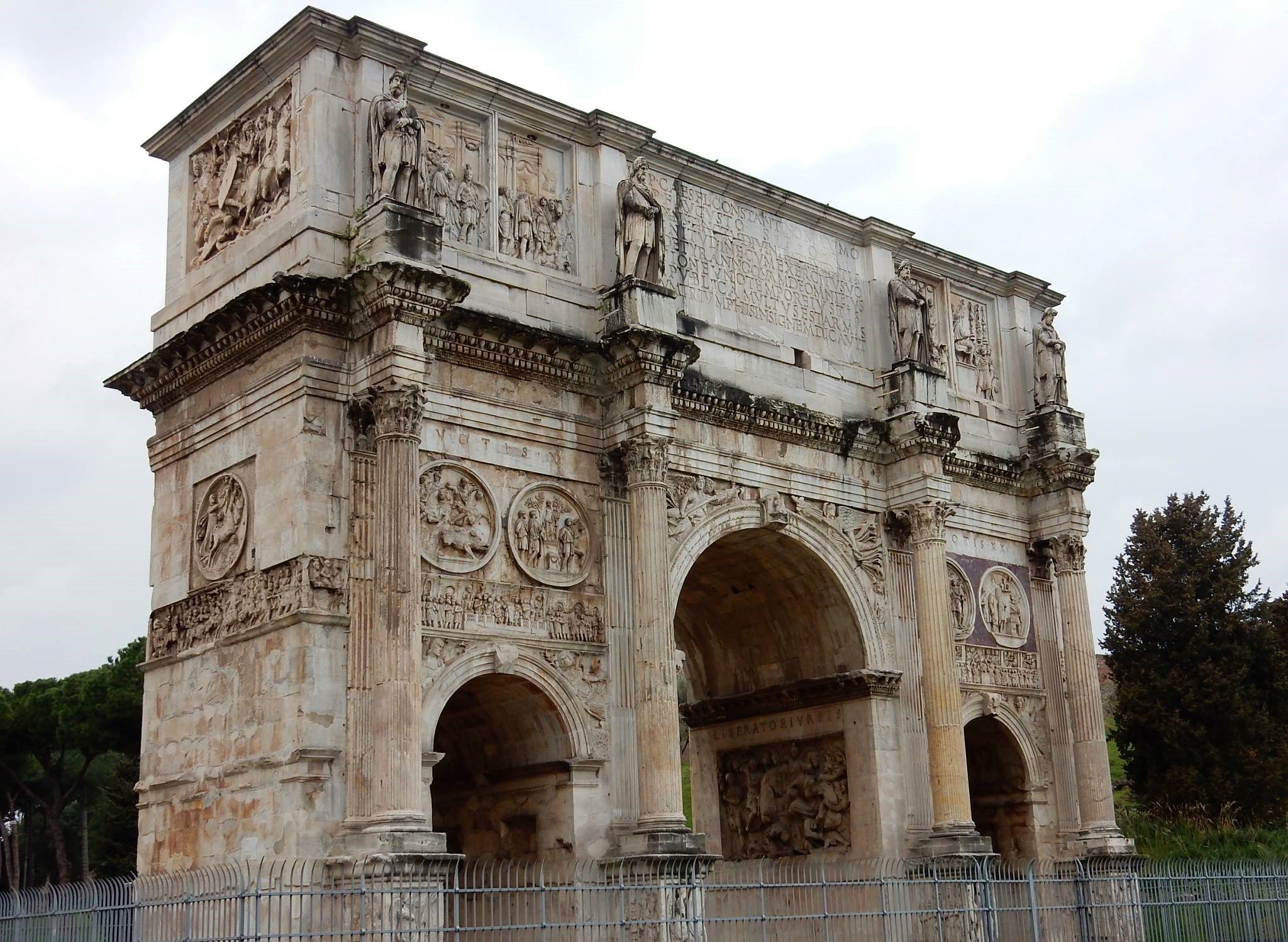 Colosseum and Ancient Rome Tour: Is It Still Worth It?
Its history spanning more than 2000 years, Ancient Rome is arguably the most famous entity in antiquity. It was the time of kings and emperors, gladiator fights and technological development, establishing many things we still use today, from roads we drive on to the letters we read and write. So, naturally, when you visit the capital of Italy, you'll want to go on a Colosseum and Ancient Rome tour.
But is it still worth it to go on guided tours around Ancient Rome? For example, aren't you better off using travel apps nowadays?
Is Taking a Colosseum and Ancient Rome Tour Still Worth It in 2019?
The short answer is a simple "yes". The long answer is as follows. It takes years of experience and expertise, dedication and love for the job to successfully guide a group of tourists through a large and attraction-filled place like Rome.
Of course you can choose to explore the Eternal City on your own, helped by guidebooks and apps. But you'll never have the same experience as the one you'll have with a knowledgeable guide. Remember that guidebooks and apps are generic tools, made for the most average of travelers. A guided Colosseum and Ancient Rome Tour, on the other hand, is catered specifically to your very group.
Why Visitors Still Enjoy a Guided Tour in Rome
The itineraries are well thought out and planned, offering you the chance to see Rome from a different angle. You can even choose whether to get around on foot or by bicycle! A You Local guide stands out from the pack because of their deep appreciation for this marvelous city. You'll notice that and it will affect your trip tremendously.
A testimony to the remaining popularity of Colosseum and Ancient Rome tours is the consistently high ratings they get on TripAdvisor. People just love the experience. Even in, and perhaps even because of, this day and age characterized by smartphones and technology, people relish human contact, real-life conversations, laughter, genuineness and authenticity.
And that's precisely what you can expect on You Local tours of Ancient Rome and the Colosseum. Previous guests rave about the "narrative style instead of just factual information" and the "knowledge and enthusiasm". A particularly appreciated thing is that the guides are also very good with children, which makes this a convenient and fun activity for the whole family.
Your Colosseum and Ancient Rome Tour Options
With You Local Rome, there are two different options for Colosseum and Ancient Rome tours.
Ancient Rome & Colosseum Small Group Tour
On this amazing 3-hour group tour, a guide will take a small group of maximum six to eight people around the wonders of Ancient Rome. You'll journey from the Colosseum to the ruins collection of the Roman Forum, on the way learning about horse races and gladiators. Other highlights include Circus Maximus, the House of Vestals and the Arch of Titus.
Ancient Rome & Colosseum Private Tour
If you'd like a more personalized itinerary and experience, a private tour is the way to go. This private tour is typically for individuals or couples, but additional participants are welcome as well. You can even make this a private tour for your own group if you want. The standard 3-hour itinerary takes in the same glorious attractions as the small group tour above, but is also 100% customizable to your needs and desires. Shorter 2-hour and more extensive 4-hour options are available, too. Just ask!
So, Should You Still Go On Colosseum and Ancient Rome Tours?
Yes, yes and yes again! Unless you're someone who really likes figuring things out by themselves, going on a guided Colosseum and Ancient Rome tour is a great option for anyone looking for a stress-free visit to Rome. If you're interested, you can find much more information on the You Local Rome website.