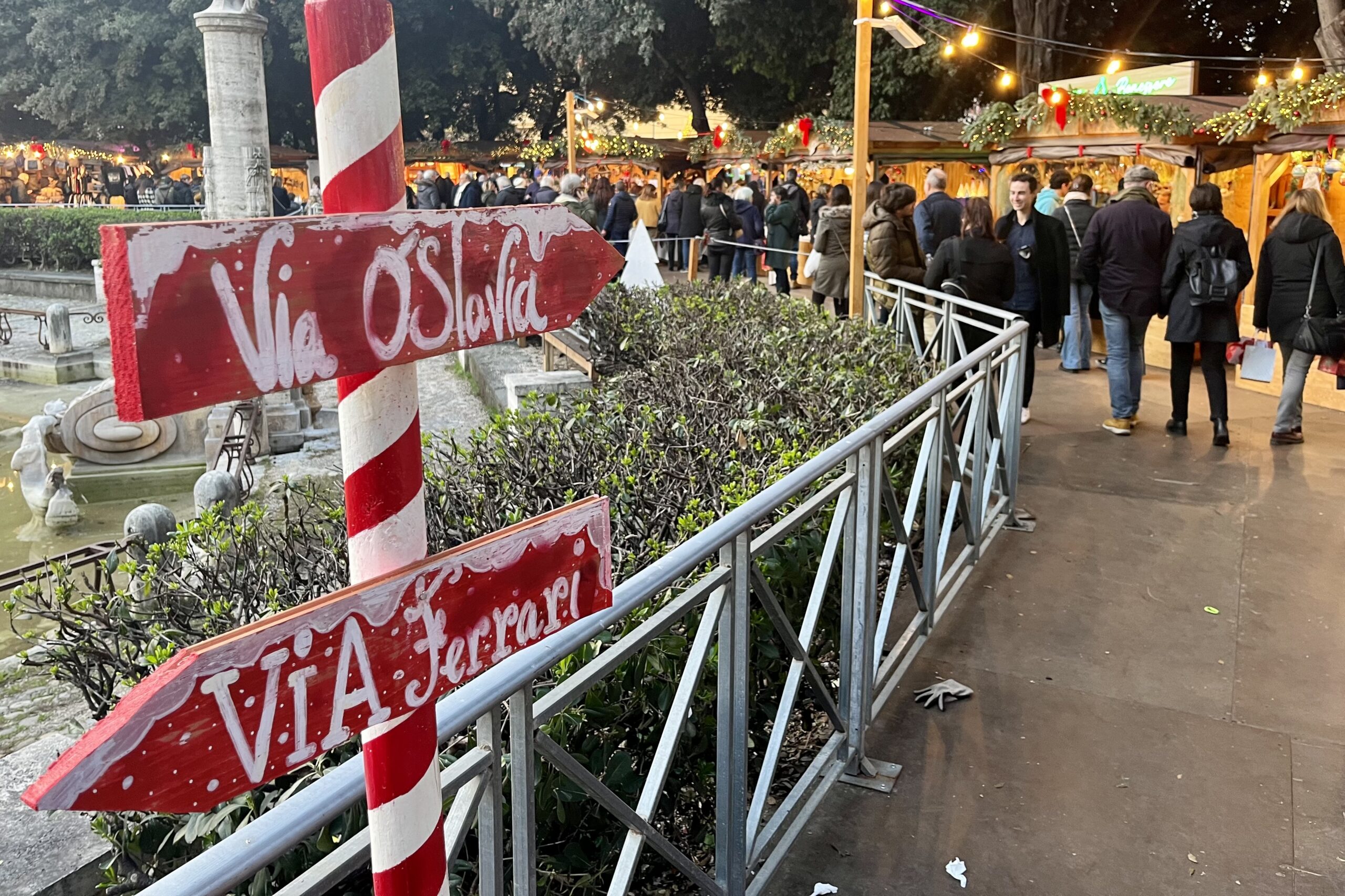 Tips for Rome Travel – make the most out of your Christmastime
Christmas is just around the corner! Christmas vacations are a great opportunity to take a trip and visit Rome with your family, your partner or, why not, with your friends.
Tips for Rome Travel during Christmas
This is undoubtedly the best season to indulge in a Christmassy spirit and have some fun activities. Here are some tips for Rome Travel during Christmas.
Light Tricks at the Botanical Garden
With the support of talented landscape designers, two artists have created a magical pathway stretching a mile and a half, surrounded by the most splendid nature. The event features the art works of light designer Andreas Boehlke, made evocative by the melodies of the composer and sound designer Burkhard Fincke.
The installations were designed to have a limited environmental impact through the use of LED bulbs and extreme attention to the protection of greenery and wildlife.
Here you can enter an imaginative and out-of-the-ordinary world for an enchanted walk among the glowing palms of the Avenue of Twinkling Branches, through the Cathedral of Light, to meet the Tree Fairies and then gaze up the Stairway to the Moon.
To conclude this journey into enchanted nature, the glittering Christmas Rondo: among the decorated trees, a large sleigh with Santa Claus and large illuminated parcels will surprise you!
Website: https://www.incantodiluci.it/en/
Christmas World Village at Villa Borghese
As London's Winter Wonderland is installed in the famous Hyde Park, Christmas World will enliven no less than Villa Borghese, in the heart of Rome. With more than 30,000 square meters-more than double the size of the last edition-among scenic installations, markets, games, shows and photo opportunities set in different countries around the world, Christmas World becomes Europe's largest Christmas village. A huge 1,500-square-meter stage will host the incredible performances of more than 700 artists.
Among the many new features of this year's event, enter the setting of the fascinating city of Tokyo. And again the Holiday Street, an entire street featuring scenic boxes within which there are Pop-style settings, related to the Christmas vacation theme, where you can indulge in a social media snapshot. Also unprecedented is the Safari area, a luminous zoo inhabited by animals made with Zigong's clever lantern technique. Here, your children will experience a perfect explorer's adventure!
Website: https://christmasworld.net/
Christmas Market and Epiphany Festival at Piazza Navona
After a few years of stop from Dec. 1 to Jan. 6, the historic Navona Square Christmas Market is back again!
As in past years, the market features stalls with typical Christmas delicacies, Christmas decorations and the ever-present nativity scenes, toys for children, lots of handicrafts and again stalls with books for adults and children.
As per tradition, there will be no shortage of Santa and the Befana (in the Italian folklore it is an old woman who gives gifts to children on Epiphany Eve), puppet theater, street performers and a large Christmas tree.
Insider Tip | The tradition of roasted chestnuts
Hot and crunchy, the chestnut is the Christmas fruit! In the center of Rome they are now sold in all seasons, but when you usually see the first "Er callarostaro" (chestnuts peddler) appearing in Piazza Navona, you could already begin to taste the Christmas air.
Insider Tip | One of the most ancient toy shops in Rome
Since 1945, the "Al Sogno" toy store in Piazza Navona has been fulfilling children's dreams.
For lovers and collectors: lose yourself in the aisles packed with traditional dolls, soft toys and music boxes!
Christmas Market in Piazza Mazzini
Many citizens say it is "the most beautiful Christmas market in Rome": it's made of 60 wooden cottages showcasing handicrafts and traditional food products also coming from non-profit associations. It will host events of various kinds, such as Christmas choirs, and will be illuminated each night by special star-shaped lights at the four entrances. Santa's Little House will be dedicated to the little ones. Discover handmade cribs and Christmas tree balls to handicrafts of various kinds, in wood or fabric, antiques and clothing.
---
Christmas makes Rome an (even more) magical city! However, it is not always easy to optimize time and visit the right places at the right time. That's why You Local Rome comes to your assistance 😉 Our Roman community will give you the best Tips for your Rome Travel. Local insiders will take you on a Christmas journey among Roman ruins, villas and special corners of the city. Trust us to build a tailor made package of Christmas-themed private tours!