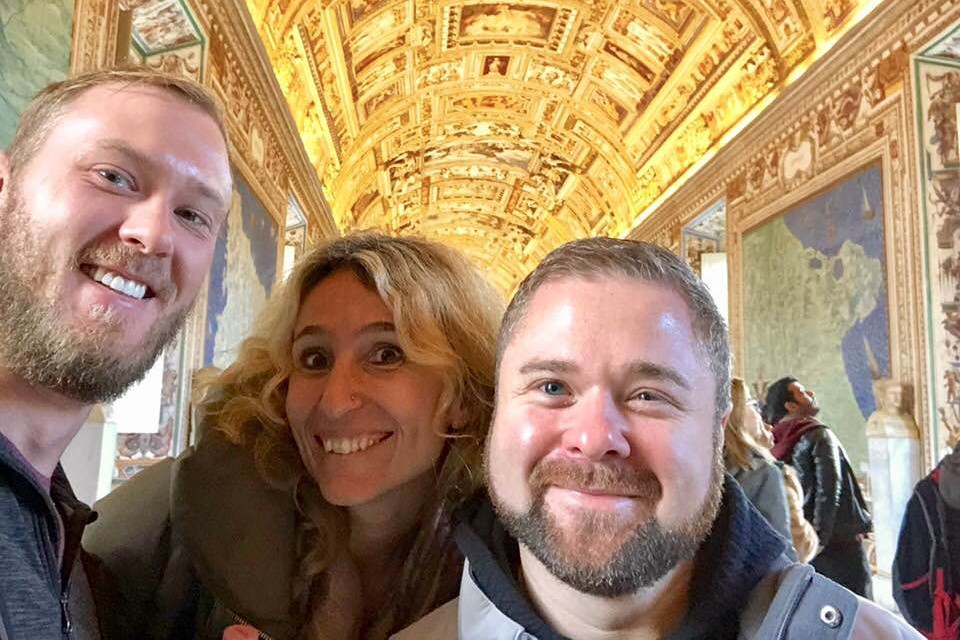 Ultimate guide to live the best Vatican tours with You Local Rome
We are You Local Rome. We are a kind of a mix between a tour operator and a tour guide. We organise tours and day trips, and are also active in the areas of food experience and event planning. You can visit our homepage to explore everything we have to offer. Our main philosophy when organising and providing tours is "Like a Local". This means that we are locals which organise tours and day trips for tourists and visitors who are looking to experience the place "like a local". We know the areas where we offer tours, and so do our highly knowledgeable and professional tour guides. All of our tours can be customized and personalized to suit each and every tourist who decides to avail of our services. We offer lots of different tours and experiences, but the focus of this post is the tours we offer in the Vatican.
The best Vatican tours organised by You Local Rome
We offer two tours for the Vatican: the Small Group Vatican Tour; and the Private Vatican Tour.
The Small Group Vatican Tour brings 6-8 tourists on a tour of the Vatican taking in the Vatican Museums, the Sistine Chapel, Saint Peter's Basilica, and finishes in Saint Peter's Square.
Our Private Vatican Tour is based on a similar itinerary, however it can be tailored made to suit exactly what you want to do and see while you are visiting the Vatican. Visitors of both tours will be treated to the amazing collection of the Vatican Museum including a wealth of Renaissance and Baroque artworks, and of course MIchelangelo's masterpiece – the Sistine Chapel.
Visitors on each tour will have professional tour guides with a huge range of academic and local knowledge, and will not have to wait in any queues!
Best Vatican Tours for all kinds of visitors
Whether you are intending to tour the Vatican as a family, as a couple, or as a solo-traveller, You Local Rome has the suitable tour solution for you. Our tours are suitable for families with kids because our tour guides have experience providing tours for families, and are very understanding. Our private tours are especially suited to families because we can move around at the family's pace and take breaks whenever necessary. Our tours are also suitable for solo-travellers who want to really discover the Vatican in depth because our tour guides are so knowledgeable that they will be able to answer all of their questions. Couples will also enjoy our tours because our tour guides can adapt to the requirements and desires of all types of visitor.
You Local Rome has the best Vatican Tours because . . .
We think that you will find our tours to be the best Vatican tours available for several different reasons. We provide exclusive experiences which are intimate and cosy. The maximum number of tourists per group is 8 which creates a really pleasant atmosphere in the tour group. Many other tours can have upwards of 15, 20, 25 tourists which becomes totally unmanageable and artificial. Our tour guides are professional but also informal and laid back, and of course, family friendly. Check out some of the reviews on our website from families to see how child friendly our tours can be. We offer tours in a wide variety of languages, including English, obviously! but can accommodate other languages too for private groups – all you have to do is ask! And, in particular when it comes to our private tours, we can customize the tour to match your specific expectations.
What's your next You Local Rome's Vatican tour?
To book one of the best Vatican tours available visit our website and select either our Small Group Vatican Tour or a Private Vatican Tour. We believe you will have a great time touring the Vatican with one of our superb options. We look forward to hearing from you soon!