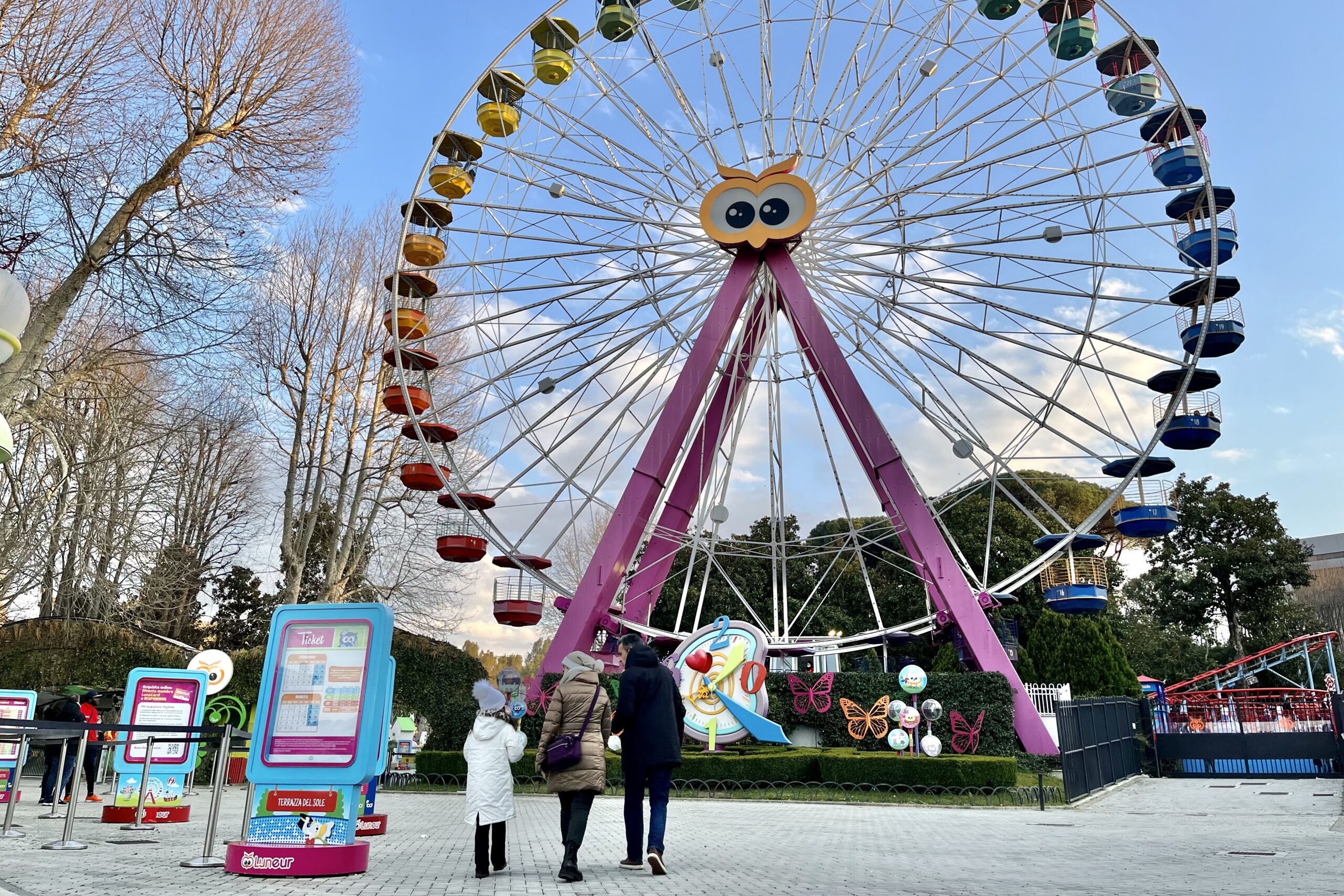 Rome For Kids: Discovering The Best Amusement Parks in Rome!
Traveling to Rome with kids and searching for the best things to do? Do not worry as the Eternal City is not only ancient sites, churches and museums!
In fact Rome is also a lot of fun for kids of all ages thanks to its numerous family-friendly activities, attractions and exhibitions scattered around the city center and its surroundings. 
In this post we'll focus on the best amusement parks in Rome. Pick your favorite and make your kids' dream come true!
1. MAGICLAND
With its 60 hectars of extension MagicLand is the largest amusement park in Rome and one of the most popular in Italy!
It was opened in 2011 and features great family-friendly attractions, from exciting roller coasters to children's playgrounds, theme shows, plenty of eateries and even a planetarium.
It is located 60 kilometers North-East of Rome and can be easily reached by car, by train or with a daily shuttle from Termini station.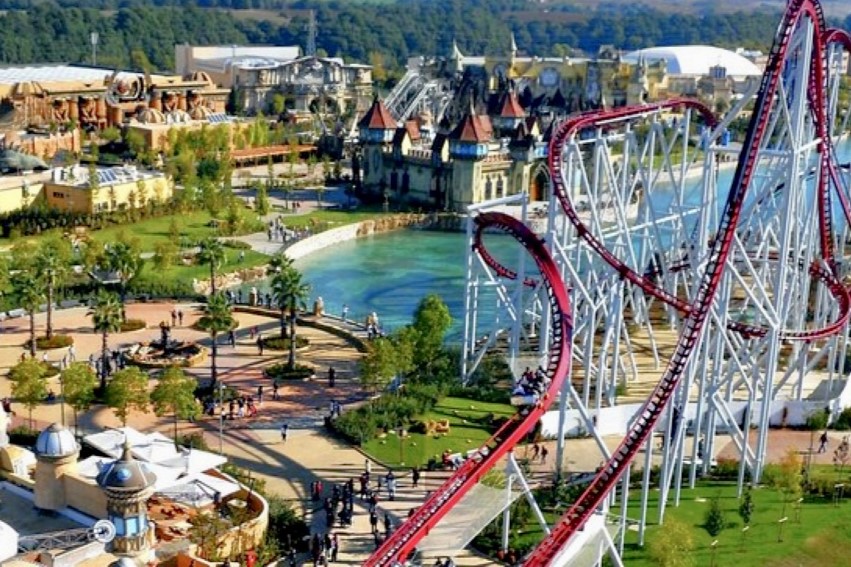 2. CINECITTA' WORLD
Cinecittà World is a unique theme park fully dedicated to cinema. 
It features more than 40 attractions and plenty of daily live shows for the whole family.
One of the highlights here is Altair, a stunning 10 inversions roller coaster, unique in Italy. The coach gets dragged onto a ramp up to a height of 33 metres and then it gets released and starts its downward spiral, reaching up to 90 kilometres per hour.
Also well worth a try is Aktium with its amazing water ride inspired by ancient Rome battles.
Volarium, Inferno, Indiana and Jurassic War are some of the other spectacular attractions you should not miss out!
Cinecittà World can be reached by car (30 min. drive from Rome city center) o by bus (a shuttle service connects the park to Termini station and to Eur Palasport Metro B station).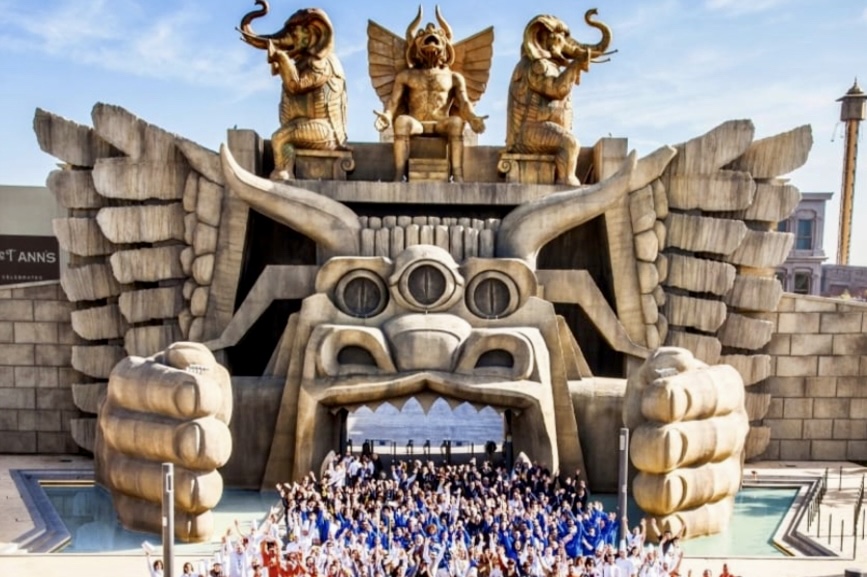 3. LUNEUR
Luneur is the best amusement park in Rome for children. It is located in a nice, green and recently renovated area in the heart of Eur district (well connected to the city center by car or by metro B line). 
The park is large and well organized. It hosts plenty of fun attractions from exciting roller coasters to rides, slides and playgrounds for kids of all ages. The highlight of Luneur is a spectacular ferris wheel with a great view over Rome.
In Christmas time kids can also enjoy a nice ice skating facility, while a big pool with plenty of water games is normally available in Summer time!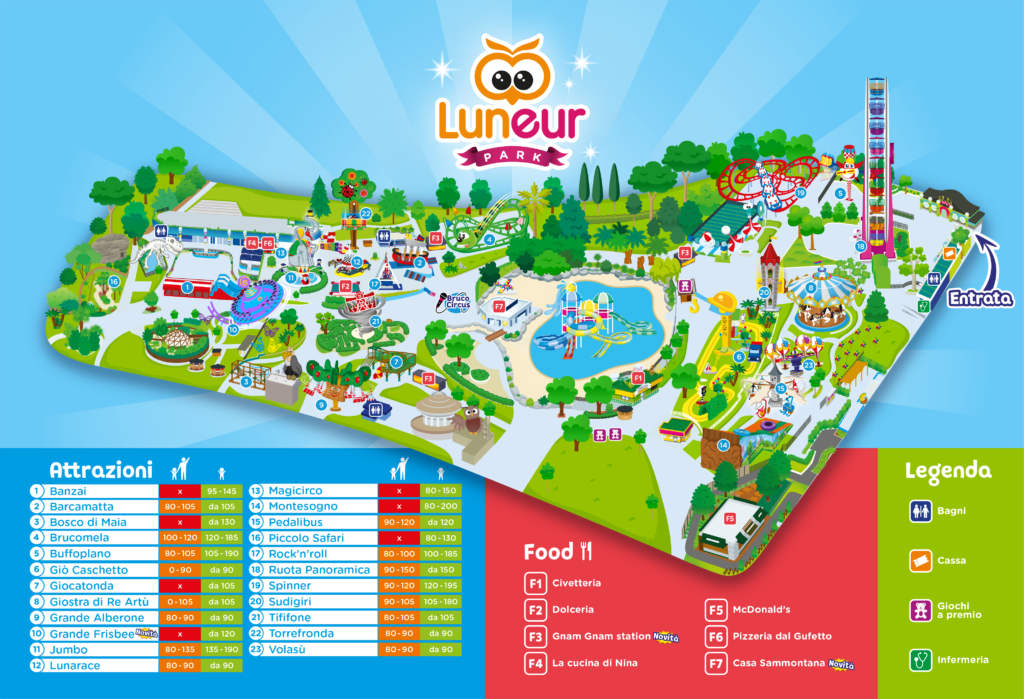 4. ZOOMARINE
Zoomarine is a theme park dedicated to water…and its inhabitants!
In fact the park not only houses fun rides, pools and countless water games but also features a large zoo with hundreds of animals, including turtles, penguins and flamingos. Also spectacular shows with seals and dolphins take place seasonally.
The whole family can live a truly engaging and informative experience as you can meet the animals and get to know them with the help of the local staff.
Zoomarine is located 45 min. drive South of Rome and is normally open in Spring and Summer.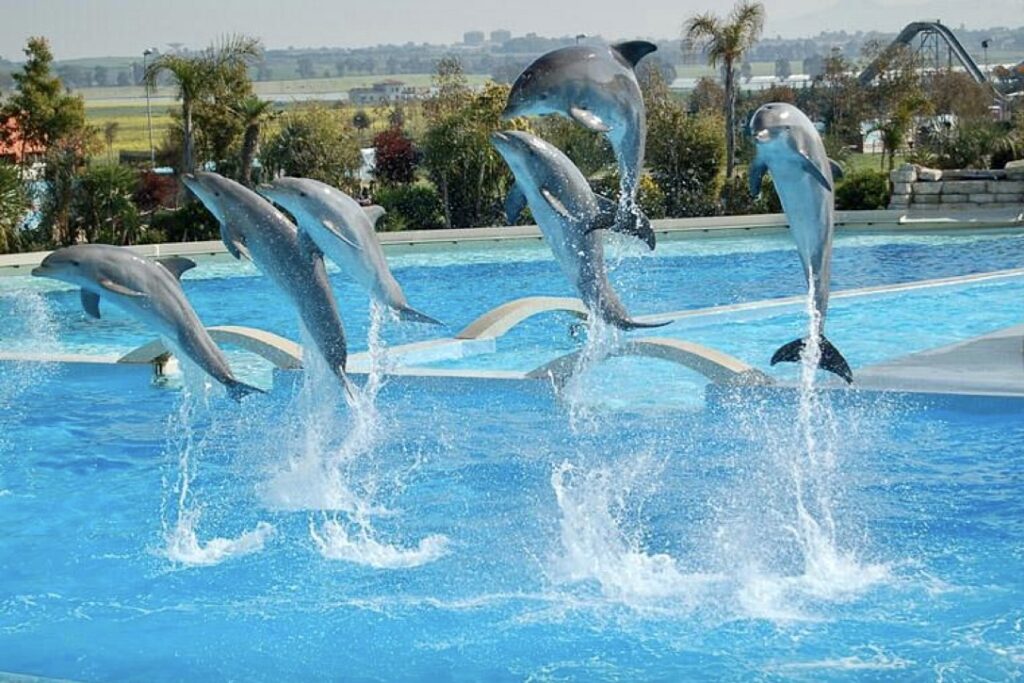 5. HYDROMANIA
With its 90.000 sqm Hydromania is the largest water park in Rome and among the largest in Italy.
It's conveniently located 25 min. drive East of Rome's historic center and features large pools, rides and slides for kids and adults along.
Hydromania also features a well organized mini-club with games and attractions for the children, volley and 5-by-side soccer fields.
All in all this is a perfect place for the whole family to have fun or just relax and enjoy the Roman sun by the pool!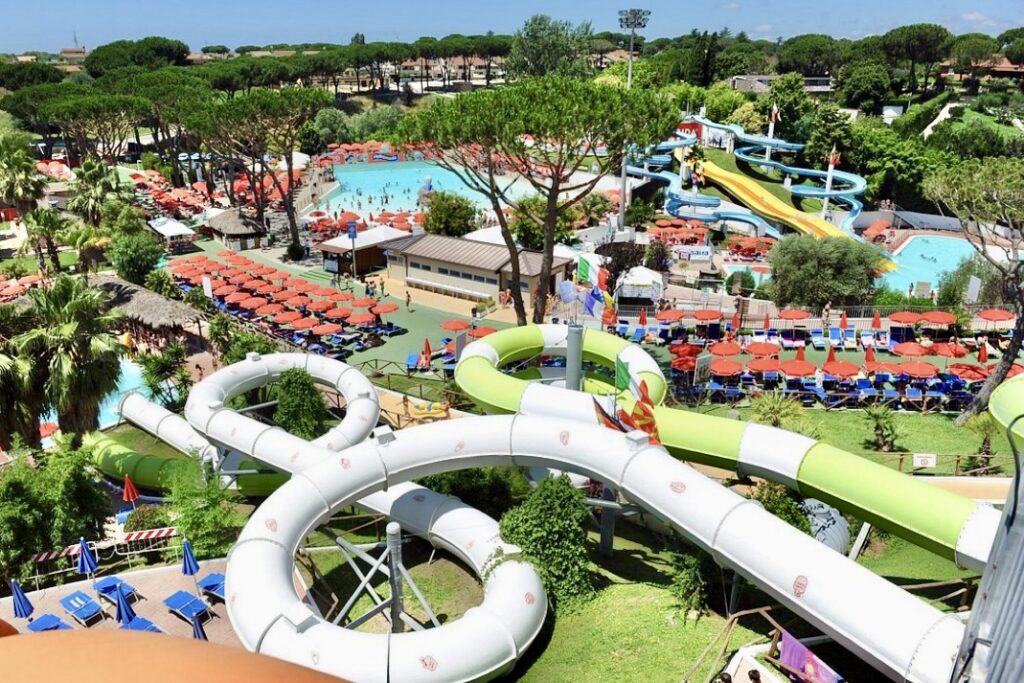 Keep reading our blog to experience Rome with kids! We share plenty of tips on things to do and see, family tours of Rome and local recommendations for the best food spots and experiences in Rome.
| Contact us to reserve fully personalized Kid-friendly Tours of Rome! |