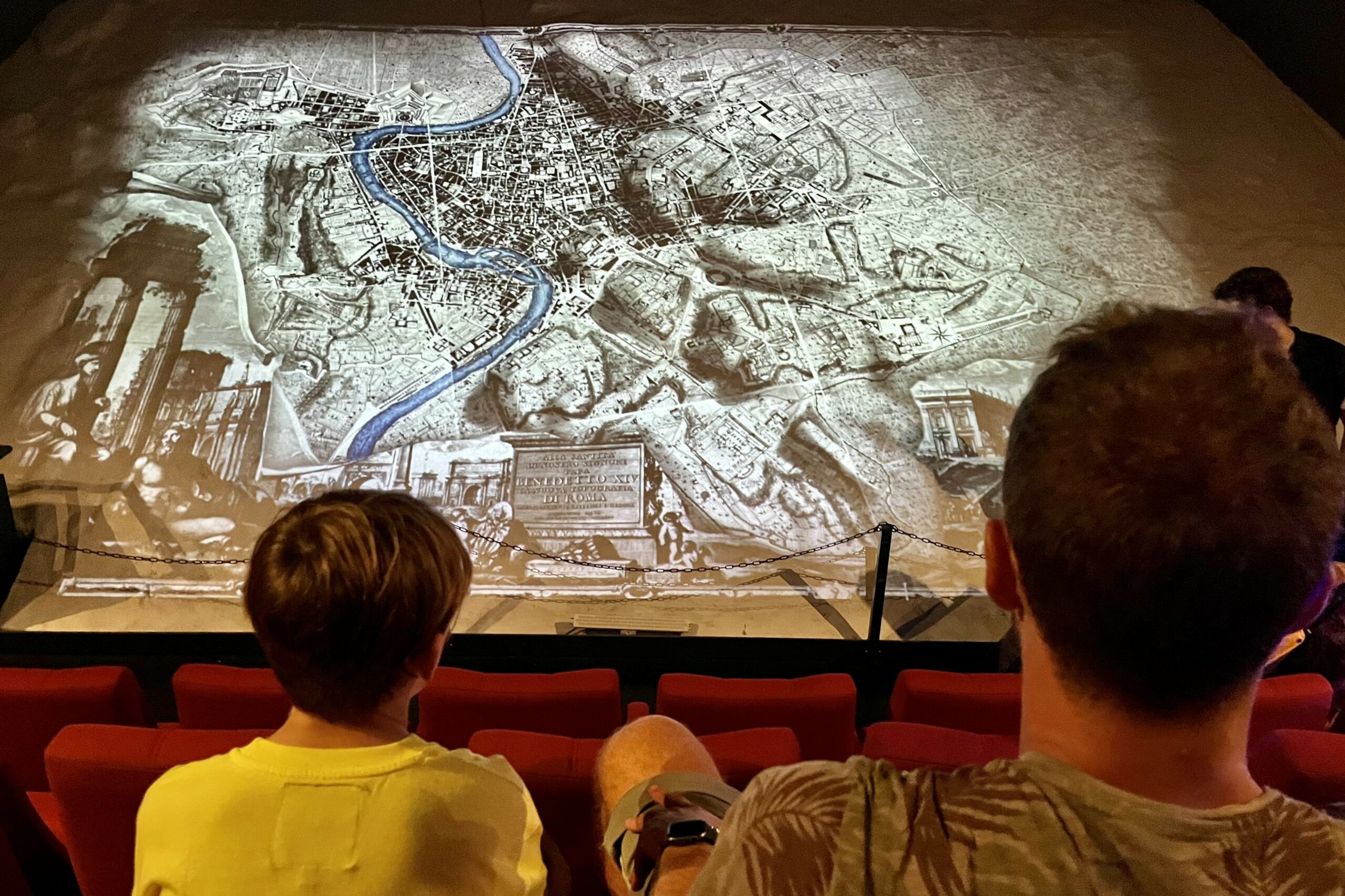 Rome With Kids: the 12 Best Things To Do according to Locals
From theme parks to kid-friendly museums and activities, we at YouLocal have cherry-picked the very best things to do in Rome with kids. 
Enjoy your time and feel free to ask for further tips or to plan a special family tour of Rome with us!
1. LUNEUR PARK
Luneur is one of the best amusement parks in Rome for kids. It is located in a nice, green and recently renovated area in the heart of Eur district.
The park is large and well organized. It hosts plenty of fun attractions from exciting roller coasters to rides, slides and playgrounds for kids of all ages. The highlight of Luneur is a spectacular ferris wheel with a great view over Rome.
In Christmas time kids can also enjoy a nice ice skating facility, while a big pool with plenty of water games is normally available in Summer time!
Luneur can be easily reached from Rome's historic center both by car or by metro B line. 
2. BIOPARCO ZOO
As every big city Rome hosts its own zoo. The Bioparco was inaugurated more than one century ago and is still housed within the Villa Borghese Gardens (easy walk from the city center).
Rome's zoo is family-friendly and well kept, with over 1.000 animals from all over the world -including lions, tigers, crocodiles and snakes of all kinds- housed in a beautiful 17-hectare garden.
A visit to the zoo can be combined with a yummy picnic or a fun bike ride through the Villa Borghese Gardens (plenty of bike rentals available on the spot) or even with a boat ride at the charming laghetto di Villa Borghese.
Special tip for the grown-ups: Villa Borghese offers plenty of other activities and hosts several Museums, including the National Gallery of Modern Art and the wonderful Borghese Gallery. Do not hesitate to contact us to plan a special guided tour for the whole family!
3. DOMITIAN STADIUM
Did you know that Piazza Navona hides a massive ancient Rome stadium?
Infact the beautiful Baroque square was built above the ruines of the stadium of Domitian. Well, some of those remains can still be visited on a spectacular journey back to the past!
Families normally love to visit such a unique underground museum, where a precise mock-up of the stadium is on display along with plenty of reconstructions and explanations about sports and games in ancient Rome times. 
Also, the Stadio di Domiziano museum hosts hands-on activities for the kids to learn the secrets and magic of archaeology!
Last but not least, Piazza Navona is the starting point of one our best tours of Rome with kids: the Happy Kids! Family Walking tour of Rome.
4. WELCOME TO ROME
Among the best things to do in Rome with kids we recommend the Welcome to Rome experience.
This is an interactive museum, located just off Piazza Navona, where you can get a fun and explanatory journey back to the foundation of Rome and its development all over the centuries. 
The highlight of the experience is a spectacular 30-minute movie projected in a fully immersive 4d cinema hall. Trust us: your kids will love it!
5. EXPLORA MUSEUM
Within a 10 minutes walk from Piazza del Popolo you can find a special museum: Explora – il Museo dei Bambini di Roma.
This is an interactive and multidisciplinary space to engage children and stimulate their natural curiosity about science, the environment, society, communication and much more.
Foodie's tip: in the same building as Explora you can find a great pizzeria, L'Antica Pizzeria da Michele. Just the perfect spot for a yummy food recharge after playing with your kids. (Click here for further tips on the best pizzerias in Rome!).
6. LARGO ARGENTINA CAT SANCTUARY 
Cats have always been loved (often venerated!) in many cultures, including ancient Rome. Nowadays large cat colonies are spread all over the Eternal City and the most famous one is located within the archaeological area of Largo di Torre Argentina, a short walk distance from Piazza Navona and the Pantheon. 
Torre Argentina Cat Sanctuary was founded in 1994. Since then hundreds of cats have been saved, vaccinated, housed at the shelter or given up for adoption. The local staff is truly caring and professional.
Tip: you will only see a few animals around the ruins, so please seek out the entrance to the sanctuary at the corner of Via Torre Argentina and Via Florida to meet and pet the local cats!
7. VIRTUAL REALITY BUS
The VrBus is a fun and engaging way to get your bearings in the heart of ancient Rome. The bus ride starts from Piazza Venezia and let you travel in time as you pass through the Imperial Forums, Colosseum and Circus Maximus.
The virtual bus is equipped with top-notch 3d clear-glass screens that show you how the monuments used to look like during the imperial age. Occasionally the blinds are raised, in order for you to get your bearings, as to where you are in modern Rome.
The journey is short -approximately 30 minutes- but intense and can be perfectly complemented with our 2 hours kid-friendly walking tour of the Colosseum and Roman Forum (full info here: Ancient Rome For Kids!).
8. GIANICOLO MIDDAY CANNON
Since 1847 a cannon has been fired at noon to mark midday in Rome. The show takes place daily at Piazzale Garibaldi.
Locals and tourists along enjoy such an ancient tradition not only for the impressing blank shot itself but also to experience the romantic Passeggiata del Gianicolo with the best panoramic views of Rome from the Gianicolo top-hill terraces.
Hot tips: within easy walk distance from Piazzale Garibaldi you can visit the splendid Acqua Paola Fountain and the unique Tempietto del Bramante, a tiny Renaissance temple located inside the ancient Monastery of San Pietro in Montorio (nowadays seat of the Spanish Academy in Rome).
The Gianicolo Hill also hosts the historic Teatrino dei Burattini (puppet show that normally takes place on the weekends) and a nice Playground with carousels and other attractions particularly loved by kids.
9. MUSEUM OF ILLUSIONS
Rome's Museum of Illusion is a one-of-a-kind attraction. It has been opened in November 2022 in a nice location within a short walk from Termini station and it is among the funniest things to do in Rome with kids!
The Museum hosts plenty of optical illusions, holograms, magic photos and special rooms, like the Upside Down Room and Infinity Room that will make your mind blow up.
Get your camera ready and join an amazing adventure for the whole family!
10. VIGAMUS MUSEUM
Vigamus is the first and only Video Game Museum in Rome. It is conceived as an entertainment place as well as a cultural center to spread information about the origins and evolution of video games and electronic devices.
Unique pieces are on display at Vigamus and some historic ones can still be used to travel back in time.
A special Virtual Reality Room let visitors immerse themselves into the virtual world of their favourite video game, observing it from the eyes of the main character! The available games inside the VR Room change regularly, in order to offer visitors an always new experience.
Kids and nostalgic parents alike: hurry up! Vigamus is located in the heart of the beautiful Prati district, within easy walking distance from the Vatican and Ottaviano Metro Station. 
11. WAX MUSEUM
The Museo delle Cere di Roma is one of the oldest in Europe. It dates back to the 50'ies and it was founded to let the Italian capital have a similar Museum as the historic Madame Tussauds in London and Grevin in Paris.
Rome's Wax Museum is actually not as large and spectacular as those two but it's still worth a visit and truly engaging for the kids. It features dozens of wax figures, from music icons to politicians, artists and historical characters. While in Rome a special room dedicated to the Popes could not be missed!
The Museum is housed in a wing of Palazzo Colonna, just off Piazza Venezia, in the very heart of Rome.
Hot tip for the art lovers: Palazzo Colonna also hosts the famous Colonna Gallery, one of the most important Renaissance and Baroque art collection in the Eternal City!
12. ZERO GRAVITY PARK
Zero Gravity is the largest Trampoline Park in Italy! Here kids of all ages can play, run, jump and hop, all while getting the health benefits of exercise. 
Infact, such a special experience is not only a fun time but also a great way to build athletic skills and sharpen body awareness while learning the fundamentals of Acrobatics, Freestyle, Parkour, Calisthenics, Aerial Fabrics and more.
Private spaces with dedicated staff can be reserved to celebrate birthdays and other events.
Zero Gravity is located 30 min. drive South-East of Rome's historic center.
| Keep reading our blog to get the best out of your time in Rome with Kids! |