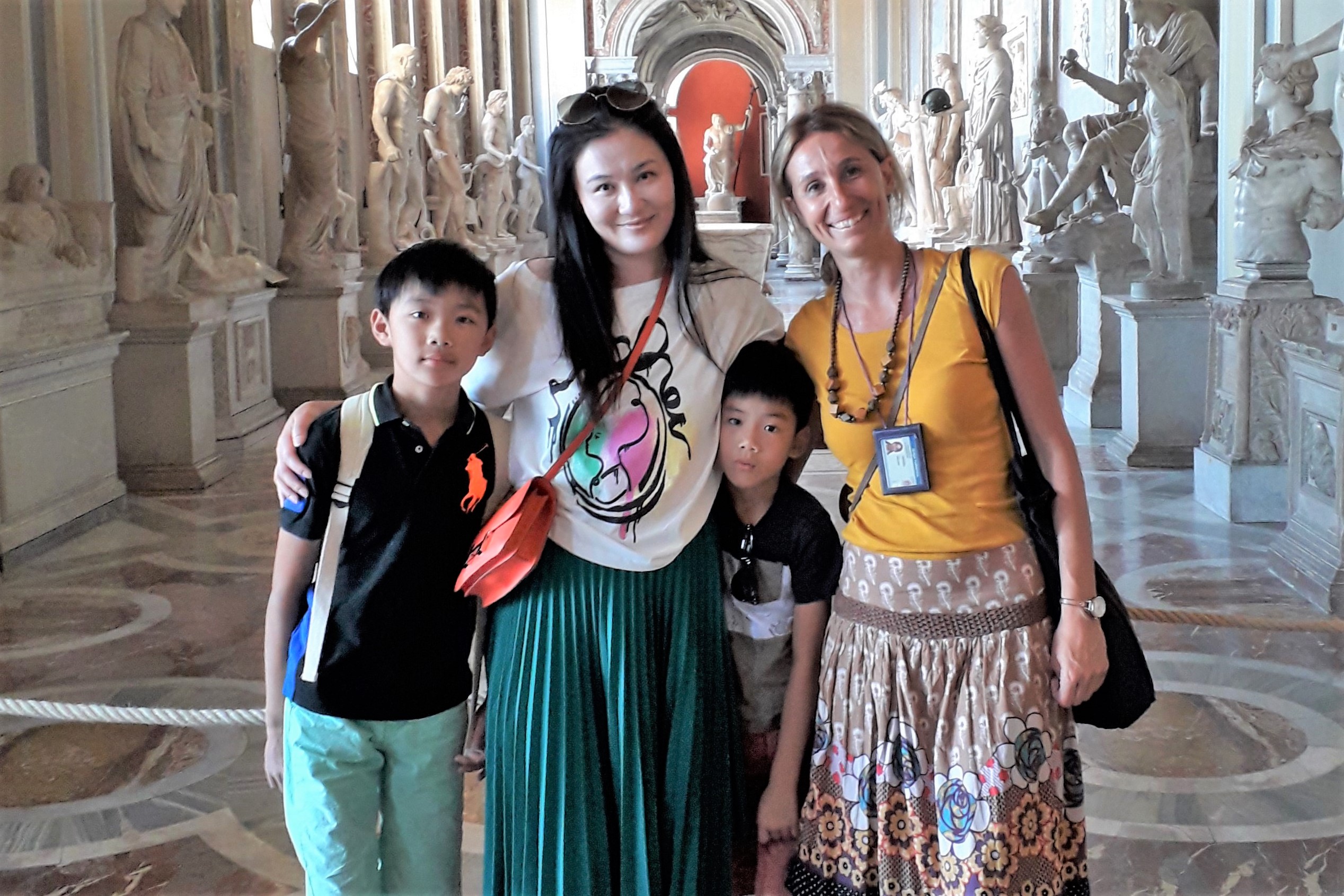 Useful tips for walking tours addicts: Vatican City and Colosseum in Rome edition
Ancient cities like Rome are best explored on foot for one simple reason. They existed long before cars and public transportation were invented, they grew and developed with people walking everywhere. Nowadays, too, walking is still the best way to see Rome's most iconic sites, such as Vatican City and the Colosseum. This is why people still look for the best walking tour in Rome.
Below, you'll find our top Rome walking tours in the two locations mentioned earlier: Vatican Walking tours and Colosseum walking tours. There'll also be some tips as to why these tours are well-worth considering.
Best Vatican City Walking Tours
Although it's the smallest country in the world, Vatican City is absolutely packed with amazing attractions. The residence of the pope and one of the main locations in Christianity, the Vatican is a must-visited destination in Rome. On a Vatican City walking tour, visitors get to explore the Vatican Museums, St. Peter's Basilica and Square, and the phenomenal Sistine Chapel.
Private & Small Group Vatican Walking Tours (Half Day Tour)
Our 3-hour Vatican Walk Tour is available in two versions: private and in small groups. Except for that group size, both tours' standard itineraries are precisely the same. (Note that these itineraries are 100% customizable!)
The tour starts at the Vatican Museums, where participants can see some of the world's greatest architectural and artistic treasures. From the Museums, a walkway leads to the Sistine Chapel, home to Michelangelo's jaw-dropping murals. Up next is the majestic St. Peter's Basilica.
This half-day Vatican City walking tour is the best introduction to the gems of the Vatican, especially if you're pressed on time.
Sacred and Profane Rome (Full Day Tour)
This unforgettable full-day Rome walking tour starts off like the one above, with an exploration of Vatican City. Visitors will get to see the Vatican Museums, the Sistine Chapel, and St. Peter's Basilica, before explorer some other parts of the city.
The tour lasts 7 hours and also features a meal at a local restaurant, a beautiful walk from Castel Sant'Angelo to the Pincio Terrace. More highlights include Hadrian's Temple and the iconic Trevi Fountain. While there are numerous famous attractions, participants will also wander through more hidden alleys and cozy squares.
Best Colosseum Walking Tours
Arguably the number one architectural icon of Rome, the massive Colosseum used to be the largest amphitheater ever constructed at the time. It could seat no fewer than 50,000 spectators and was the setting of thousands of gladiatorial fights, hunts, wild animal sports and other events and performances. Nowadays, it's one of the greatest tourist attractions in Rome, a focal point in many Ancient Rome walking tours.
Private & Small Group Ancient Rome and Colosseum Walking Tours (Half Day Tour)
Available as a private tour or group tour, our Ancient Rome and Colosseum walking tour takes travelers to magnificent places like the Colosseum itself, the Roman Forum and Palatine Hill.
It's a wonderful way to discover the treasures of Ancient Rome. Participants will enjoy listening to stories of Roman gladiators and gods, and see beautiful landmarks like the Circus Maximus and Temple of Julius Caesar.
This tour takes 3 hours and is 100% customizable.
Ancient Rome and Renaissance Wonders (Full Day Tour)
This full-day private Colosseum walking tour is one of the best walking tours in Rome. It features all the Ancient Roman attractions mentioned in our tour above, as well as more recent landmarks.
During and after the city's Renaissance rebirth, various other buildings and urban features were erected. On this amazing tour, visitors will relish the opportunity to lay eyes on amazing landmarks such as the Piazza Navona, Campo dei Fiori, the Jewish District and the Pantheon. 
A stroll through small back alleys and other hidden locations allows participants to experience Rome's non-touristy side, including traditional workshops, great coffee bars, street food shops and artisanal boutiques.
This overview focused specifically on Vatican City and Colosseum walking tours, but we have numerous other amazing walking tours in Rome available. You can find the best walking tour in Rome among our listings on this page.