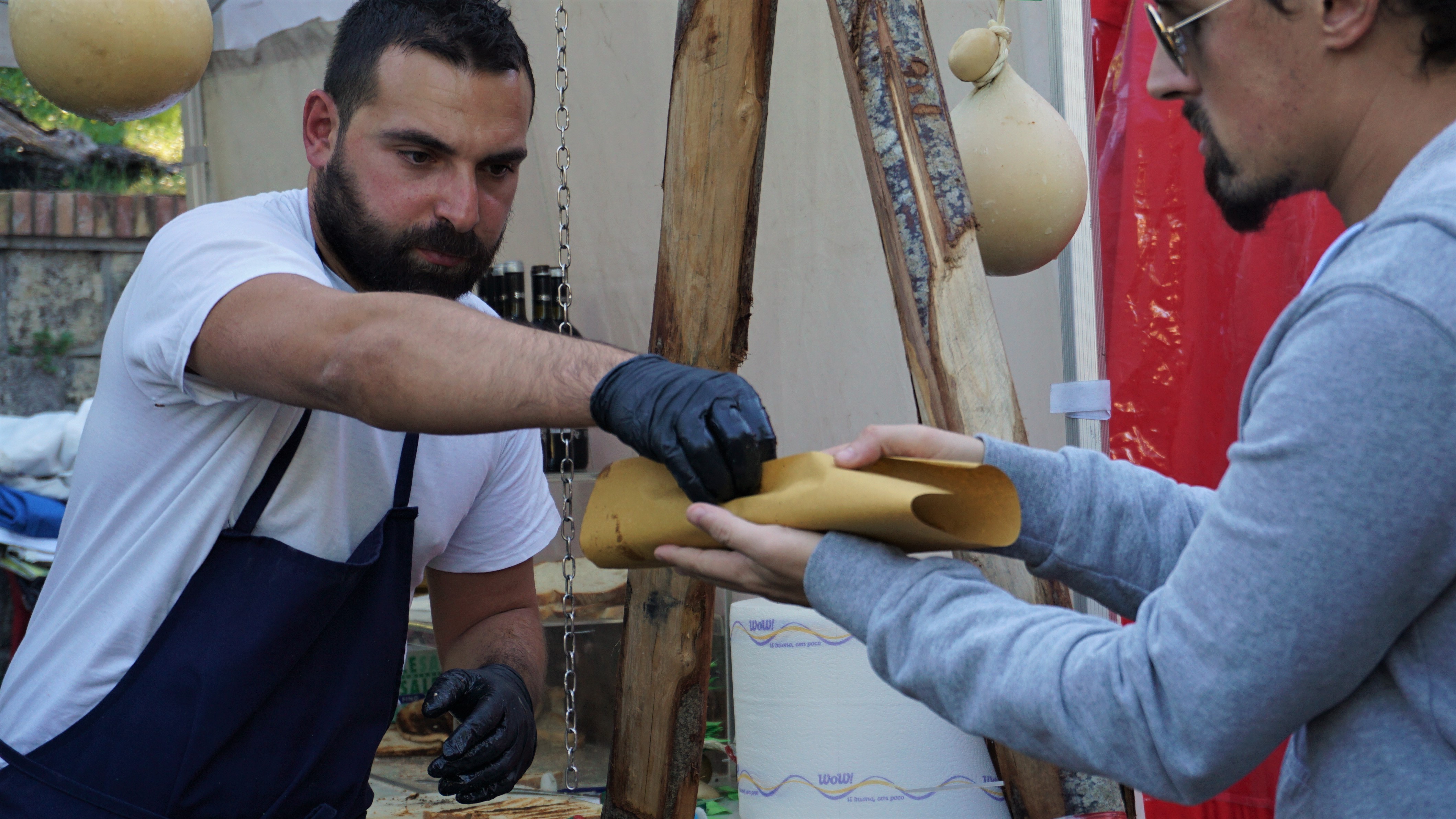 7 Reasons why you shouldn't book a Food Tour in Rome (and what to do instead)
The Eternal City, as Rome is sometimes called, has such a wide range of attractions and activities that it can be difficult to pick which ones are best for you. Which are the best historic walks or the best food tours in Rome? Or maybe you don't even want to do a food tour in Rome in the first place!
Figuring out what kind of tour you should do in Rome is the first step. History, art, food, day trips,… there are so many choices in this amazing city. After figuring out your ideal tour type, the second step is deciding which specific tour suits you best.
To help you eliminate one tour category, we've come up with a handful a reasons why you shouldn't spend time picking the best food tours in Rome. If at least two of the following things apply to you, you're better off going with a different kind of Rome tour. (See the bottom of this post for fun alternatives).
7 Reasons why you shouldn't book a Food Tour in Rome (and what to do instead)
1. You don't want to spend time with local guides
When traveling and visiting new places, you like being independent and having the freedom to go wherever you want and do things your own way. Figuring things out yourself is how you roll and, because of that, you don't like following a tour guide.
2. The Italian culture doesn't interest you
You're a typical tourist and not an experience-seeking traveler. Getting to know the local culture and people is not on your travel wish list. Instead, you're all about checking off Instagram-popular locations. If you're not willing to get to know the vibrant Italian culture, it's best not to join any food tours in Rome.
3. You like impersonal, big-group tours
You would like to go on Rome food tours, but don't like interacting with the guide and other travelers. Disappearing into the group is what makes you comfortable, just listening to the guide talk is enough for you.
That's totally fine, of course! But that's not how our food tours in Rome go. Ours are all about personalization, communication and customization.
4. You're not willing to try Rome's best delicacies
Ordinary dishes at tourist-filled restaurants are absolutely okay with you. You also don't mind paying too much for average food. The saying "when in Rome, do as the Romans do" doesn't apply to you.
5. You hate busy markets
Not everyone likes crowded spaces and that's understandable. Strolling through bustling marketplaces is not something every single visitor to Rome enjoys.
If you'd rather spend your time away from the crowds, joining the best food tours in Rome is probably not the greatest activity for you, since they typically take in at least one busy market where locals (and local chefs!) buy their ingredients and products.
6. You're visiting Rome for its history, not its food
There's obviously more to Rome than just its amazing culinary scene. The city is chock-full of world-famous landmarks, historic sites, museums and points of interest. You could spend days exploring Rome's historical attractions, discovering its rich heritage.
If that's what you're after, we can definitely help you out. Take a look at our Ancient Rome tours or our Vatican tours.
7. You didn't even want to be in Rome in the first place
Hopefully, this is not the case, but it's not impossible, of course. Did someone drag you to Rome, while you wanted to go somewhere else entirely? Don't panic! You don't need to go on food tours in Rome if you don't want to. 
Even if you're based in Rome for a few days, it's still really easy to escape the city. We offer various day trips from Rome, to iconic destinations like Florence, Caserta Royal Palace and the Amalfi Coast.
This tongue-in-cheek article lists the main reasons why you shouldn't go on the best food tours in Rome. It's only half-serious, but if these things do apply to you, it's best to focus on other activities.
If you're still interested in finding out about the best Rome food tours, you can check out what we have to offer on this overview page or read our ultimate guide to choose the best Rome food tour. Buon appetito!
Editor's Note: This post was originally published in November 2019 and has been updated for freshness, accuracy and comprehensiveness.