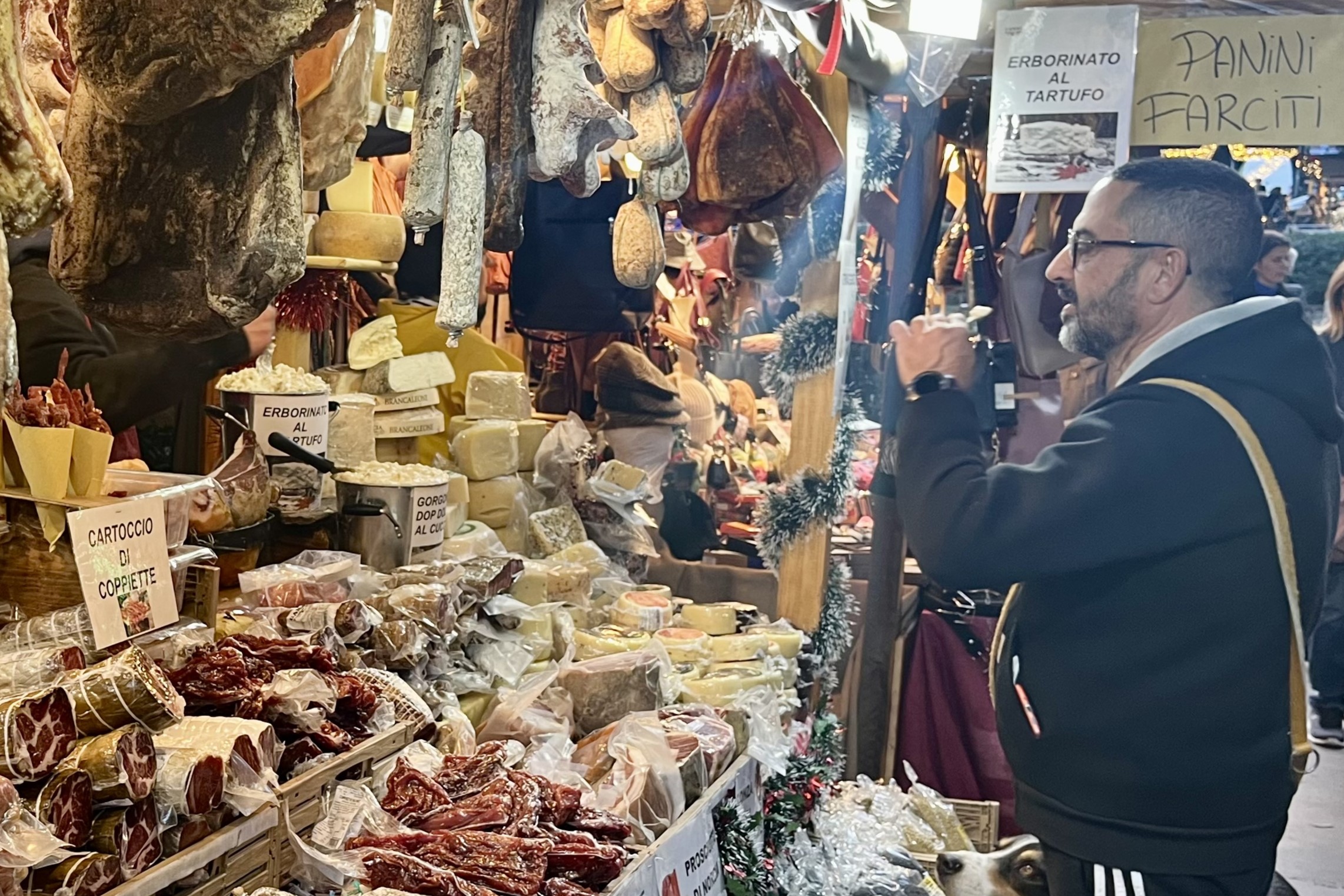 Testaccio, Trastevere or Campo de' Fiori food tour? Here's how to pick one
People don't always have time to find info on what places to visit specifically, especially in a city as big and interesting as Rome. That's exactly why we decided to offer some useful info in this post that will help you zoom on what's the best Rome food tour for you.
We focus on the three top food districts in Rome below, describe them all and tell you all about why you should go there. Specifically, this article is about:
Testaccio food tour in Rome
Trastevere food tour in Rome
Campo dei Fiori food tour in Rome
Testaccio, Trastevere or Campo de' Fiori Food Tour? Here's How to Pick One
Testaccio – Rome Food Tour 
A neighborhood home to numerous references to its millennial-old history, a Testaccio food tour belongs on any food-focused itinerary in Rome. This is mainly because of its awesome market. The Testaccio Market consists of countless street food stalls and stands occupied by local farmers. It's a great place to browse all kinds of local produce and products.
Originally settled in Piazza Testaccio, this historical market has recently been relocated into a modern, elegant facility, right in front of the entrance to the Macro Museum.
Testaccio is one of the largest food markets in Rome, and probably the most loved by locals. In fact, the history of the Testaccio food district is ingrained in the local culture, including many family traditions. Some of the stalls are still operated by the descendants of the market's founders, settled in the area 150 years ago!
Fresh fruits, vegetables, meat, fish, local delicacies and even street food specialties are sold in more than 60 stalls, all very clean and well organized. Definitely worth a visit for avid foodies and healthy food hunters.
If you wish to know more about the history of the Testaccio district and its historical market, check out our Rome Street Art & Food Tour!
One of Rome's prettiest neighborhoods, Trastevere boasts numerous authentic Italian eateries, including pizzerias and pasta restaurants, wine bars, gelato stands, and espresso places. It's a wonderful place to wander around in, especially for those who want to get away from the busy tourist areas in the city.
It's home to wonderful, colorful houses and a Bohemian-like vibe, a place that bustles from early-morning to late at night. There are also a number of great hotels and B&Bs here, making this a great base for a Trastevere food tour and relaxed time exploring Rome.
There may not be a busy food market here, unlike Testaccio and Campo dei Fiori, but the sheer abundance of innovative trattorias, artisan food shops, craft beer bars, high-end restaurants and inviting pizzerias does make this one of the best areas for food tours in Rome.
You don't go here to buy fresh produce, but to enjoy the dishes (and even drinks) prepared with that produce!
Campo dei Fiori – Rome Food Tour
Another amazing culinary option in Rome is a Campo dei Fiori food tour. This beautiful rectangular square lies in the heart of the city, between the famous Piazza Navona and Piazza Farnese. The area is dotted with authentic little restaurants, historic bakeries and all sorts of other culinary places.
This is also the location of the superb Campo dei Fiori Market, a collection of dozens of farm stands and food stalls that occupy much of the square. Campo dei Fiori is the oldest market in town and meandering your way through colorful stalls selling various items is a lot of fun.
At this vibrant market, you'll find fresh fruits and vegetables, great cheeses, cured meats, olives, truffles and other delicacies, mostly produced in Rome and its surroundings. Once in Campo dei Fiori you can also taste some fresh breads and crispy pizza by the slice at the closeby Forno Campo de' Fiori and Forno Roscioli.
Lastly, if you are a great foodie and want to learn more about Italian cuisine and local culinary traditions, join our Rome Walking Food Tour.
For more information about all our amazing Rome food tours, you can check out this overview page.
Keep reading: 
Editor's Note: This post was originally published in October 2019 and has been updated for freshness, accuracy and comprehensiveness.