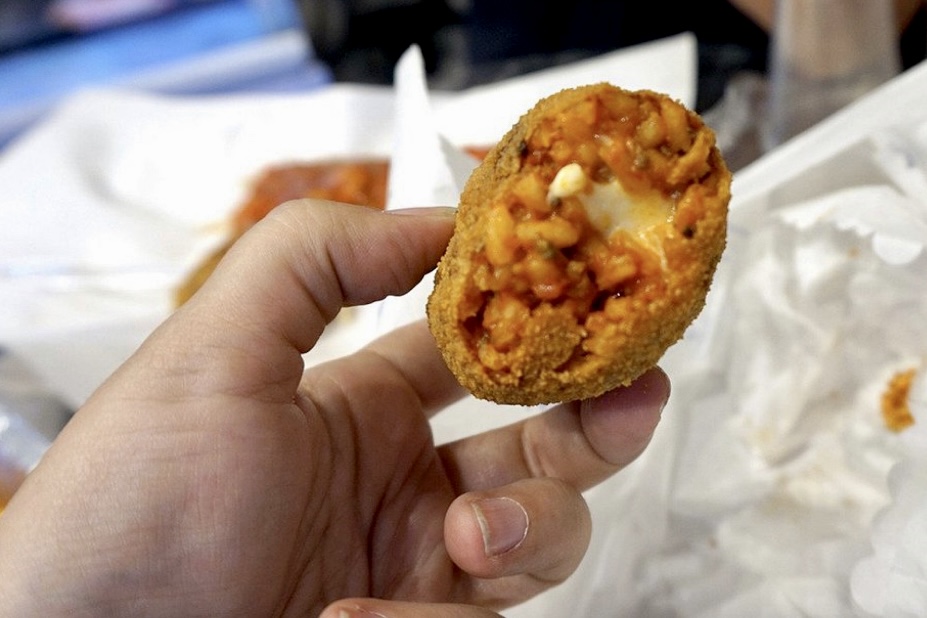 Testaccio, Trastevere and Campo dei Fiori: a Foodie's Guide to the Best Rome Street Food
How to eat your way around the best Rome street food? YouLocal has some of the best food tours in Rome for you, which take place in the best food districts in Rome.
The Italian capital compiles all regional cuisines in Italy in one huge foodie destination. In the city, too, there are a few particularly great areas for food tourism. These are the best food districts in Rome, the cornerstones of all the best street food in Rome.
Street Food Rome: 3 Street Food Bites Highlights 
Street food experiencing in Rome is the best way to make the most out of your visit and get in touch with the local culture.
Rome street food scene has it all! From colorful and thriving markets to hidden stalls scattered across small "piazzette" (little squares), our tours will delight even the most demanding foodie.
Let's first discover some of the main street food bites highlights…besides her majesty the pizza by the slice!
Supplì: The Roman supplì has a long and spherical shape, and it is made of boiled rice seasoned with meat sauce together with raw eggs, stringy mozzarella cheese, then passed in breadcrumbs and fried in hot oil. Simply delicious!
Porchetta sandwich: you can't talk about Rome street food without tasting Porchetta. Porchetta is a large roast, made with a whole pig,  flavored with salt, pepper, lard, rosemary, fennel seeds, garlic or spices, tied with string and cooked in the oven or on a spit. The real king of Rome street food scene and of other popular local festivals in Italy. The porchetta truck can be found in different Roman streets and corners, and it is a feature of Roman landscape!  
Trapizzino: Trapizzino is the latest roman traditional street food highlight and was found out by a clever "pizzaiolo" (pizza maker). It consists of a triangular filled with eggplant and cheese, tomato sauce and chicken and parsley pesto.  Trapizzino is everywhere across Rome and the project has gained ground and popularity. It is now available even in New York City!
Best Street Food Rome: Top Rome Food Districts
Foodies visiting Rome can get the most out of their trip by joining a Rome food tour in one of the city's three greatest food districts. These are the areas that offer the most in terms of culinary variety, all-round atmosphere, and liveliness.
1. Rome Food Tour in Trastevere
One of Rome's most beautiful neighborhoods, Trastevere is usually much less crowded than other parts of the Eternal City. Anyone looking for a way to escape the chaos, take a breath and indulge in mind-blowing Italian cuisine is encouraged to come here. It's still very much in the heart of Rome, though, the Vatican and the Colosseum located only a 30-minute walk away.
A Rome food tour in Trastevere takes participants down pretty cobbled streets lined with those typical colorful buildings. There are daytime and evening walks. In terms of culinary variety, there's everything from pizzerias to wine bars and homemade gelato shops.
2. Rome Food Tour in Testaccio
Another fantastic foodie district in Rome is historical Testaccio. It may be less pretty than Trastevere, but its incredibly long history more than makes up for that. This is an area where historic sites and features are casually interwoven in the buildings. There are ancient city walls, centuries-old fountains, and numerous other characteristics that showcase the district's age (if you know where to look).
Testaccio seems like a world away from the bustling tourist sites that dot the historic city center. This is where you can experience how locals live their day-to-day lives. It's also a culinary hub within Rome, which is, of course, a major foodie destination in itself.
You Local Rome offers a Rome food tour in Testaccio. Specifically, it includes a visit to the Testaccio Market, which is home to countless local farmers' stands and street food stalls. Participants will relish the opportunity to sample local products and produce, while getting to know the ancient culinary traditions of this wonderful district in Rome.
| Find out more about the Best Food Markets in Rome! |
3. Rome Food Tour in Campo dei Fiori
Its name literally meaning "Field of Flowers", Campo dei Fiori is a square in the heart of Rome, just south of famous Piazza Navona. There's plenty of gorgeous architecture around this square, but the main attraction is its fantastic flower, vegetable and fruit market. When researching the best food tours in Rome, you'll notice that a Rome food tour in Campo dei Fiori pops up quite often.
You Local Rome, too, offers a food tour in Rome that takes in the Campo dei Fiori Market. In fact, it actually starts at this lively market square. This is the perfect introduction to Italian cuisine, the very place where local chefs get their ingredients in the morning. Participants will learn all about the value of using seasonal produce in cooking, as well as about the traditions of local farmers.
These are the three best food districts in Rome, home to bustling markets, amazing restaurants, street food stalls and/or typical coffee shops. If you're interested in the best food tours in Rome, you can check out the three options offered by You Local Rome's team.
Editor's Note: This post was originally published in May 2019 and has been updated for freshness, accuracy and comprehensiveness.