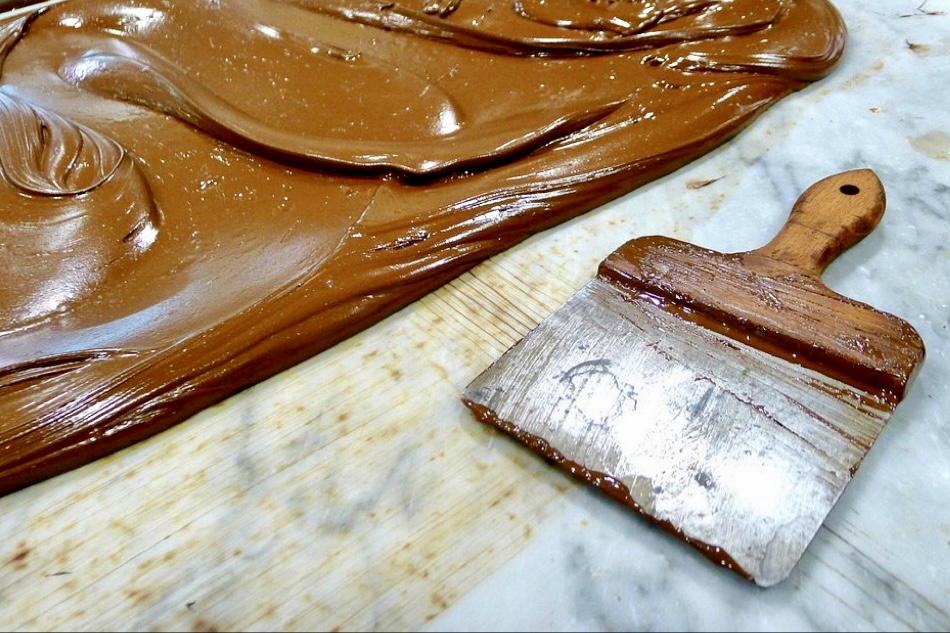 Local Tips for the Best Chocolate Shops in Rome
Are you craving the best chocolate in Rome? You are in the right place then!
We at YouLocal have picked some of the very best chocolate shops in Rome for a sweet treat or a special gift.
In our blog you'll also find plenty of tips for pastries, cakes and ice-creams you'll never forget. Enjoy!
1. MORIONDO E GARIGLIO
Nestled in a cosy alley just off the Pantheon, Moriondo e Gariglio is one of the oldest and best chocolate shops in Rome.
The processing of chocolate, according to a technique that has been handed down from generation to generation, continues to be done by hand while keeping the ingredients and recipes unchanged – as in the 19th century – without the use of glucose, sorbitol or freezing.
Moriondo e Gariglio production includes about 80 types of bonbons of various flavours. In short, a chocolate lovers paradise!
2. GREZZO RAW CHOCOLATE
Grezzo is located in Via Urbana, one of the most charming streets in Monti.
Grezzo's raw pastry techniques involve only vegan, organic, gluten-free and lactose-free ingredients, mainly dried fruit and fresh fruit, with processing procedures that do not exceed 42° in order to keep the the nutritional qualities and natural taste of foods. In fact, Grezzo desserts are not cooked! In this way they are rich in vitamins, mineral salts and antioxidants.
The result is sweets of superior quality, nutritious, healthy and with an extraordinary taste.
3. QUETZALCOATL
Centrally located within easy walk distance of the Spanish Steps, Quetzalcoatl is a must-try for chocolate lovers in Rome.
In a cosy venue you'll find a large array of pralines, macarons, tartufi and other mouth-watering specialties.
Be open to flavors you are probably not used to, like vinegar, sage, and much more…you won't regret it! 
4. SAID – ANTICA FABBRICA DEL CIOCCOLATO
This is a one-of-a-kind place in Rome. In fact Said -founded in 1923!- is not only a top-notch chocolate factory but also a delicious restaurant in the lively San Lorenzo district.
This means here you can pick delicious sweets to take away or eat in…or even have a full meal with the classics of Roman cuisine combined with seasonal signature specialties and unique chocolate-based desserts (cakes, cookies, pralines, bars and much more).
Local tip: Said serves one of the best hot chocolates in Rome. Chocolate lovers, this is your go-to place!
5. VENCHI
Venchi is a synonim of great chocolate (and icecream) not only in Rome. In fact, originally founded in Turin in 1878 , Venchi has since become a worldwide famous brand with more than 150 shops all over the world!
Once in Rome you can find plenty of Venchi's shops across the historic center, including some elegant parlors in Via degli Orfani (Pantheon), in Via della Croce (Spanish Steps) and in Via del Corso. The latter houses a spectacular chocolate waterfall particularly loved by kids!
6. GAY-ODIN
Gay-Odin is an historic chocolate factory based in Naples since 1894.
Long time ago a beautiful shop was opened in Rome, in the heart of Parioli district, and it has quickly become one of the most popular in town.
The foresta is perhaps Gay-Odin's symbolic product, famous above all in the dark chocolate version, unique in its structure similar to the bark of a tree. Cremini, tartufini and gianduiotti are just some of the other specialties you should not miss!
This is definitely one of the best chocolate shops in Rome.
7. GIULIANI
Giuliani is a true hidden gem in the heart of the Prati district.
This family-run shop has produced some of the best chocolate, fruit jellies and marron glacés in Rome since 1949.
Everything here is made with great care for amazing artisanal products that cannot be found anywhere else. 
Also the refined packaging makes Giuliani's specialties just perfect for a special gift! 
8. LEONIDAS
Hidden in a back alley close to the Pantheon you can find a little kingdom of the best Belgian chocolate…in Rome!
Leonidas cosy shop offers a large array of chocolate delicacies, bars, candied fruit, marzipan and much more. Particularly tempting are Leonida's pralines filled with different creams and liquors.
Chocolate lovers, this is a must-visit spot!
Keep reading our blog to find the Best Gelato in Rome, the Best Pastry Shops in Rome, the Best Bakeries in Rome, and further tips to get the best of your food experience in Rome! 
| Contact us to reserve fully personalized Food Tours in Rome! |