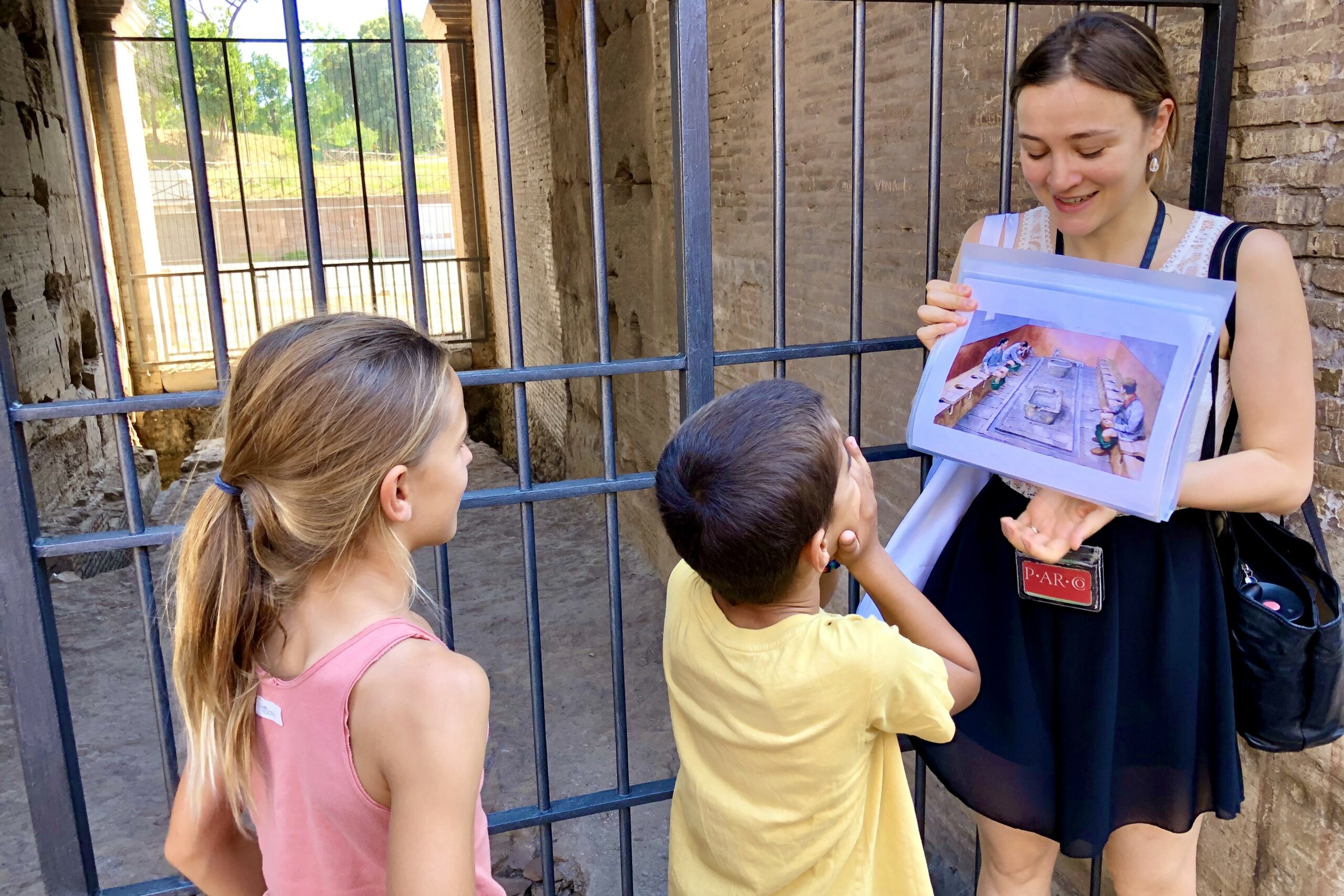 Walking tours for your family in Rome: all you need to know BEFORE booking
What do all the best walking tours of Rome have in common? Concise preparation. All families like yours that would like to undertake a walking tour of Rome will need to prepare beforehand to get the best out of your stay in the Eternal City. 
The itinerary to follow, the best spots to drop by and pin on the map, the incredible must-see museums and attractions: all should be prepared far in advance to guarantee your family the best walking tour experience in Rome. In case you decide to book a walking tour with the best local tour providers, there are a few things you should know beforehand. 
Walking tours for your family in Rome: what you need to know 
1. The best walking tour in Rome are those with locals (especially local guides)
The reason why you pick a walking tour in Rome is to experience everything that makes Rome, "Rome". Its noises, its scent, the feeling you can get walking through its street is incomparable with another way of sightseeing. 
But what will make your experience the very best will be the people your family encounters during the visit.
At You Local Rome we are strong advocates of immersive walking tours as we believe a family can truly experience our city with a new exciting and more local perspective – with the right experts to guide you.
Before booking a walking tour in Rome, make sure yours are local guides. 
You already know the huge difference that a local guide can do during your visit: this way your family will be able to see the most authentic neighborhoods, find the restaurants where locals go, get a hint of who are the real people in Rome and how it is to live Rome – authentically. 
| Have a look at: Happy Kids! Family Walking Tour of Rome |
2. What you'll want to include (or skip)
What the best walking tour in Rome should include (and yours too)? 
You might want to include in your walking tour the classic hotspots in Rome – Colosseum, Vatican, Trevi Fountain, Spanish Steps, Navona Square, just to mention a few- or have a more original approach and visit the city under a different perspective with a street art tour, a tour at night, an underground tour of Rome.
With You Local Rome you can find plenty of ideas for your next walking tours in Rome with your family. 
3. Be specific with the locations & things you want to see
– while walking
There is no better way to get the feeling of the city than walking. But not every spot is worth visiting on foot. It also depends on the time you have for your visit in Rome: make sure you pick the right spots to see while having a walking tour in Rome and avoid those that you will want to visit with other means of transportation.
| Keep reading: How to plan the Best Walking Tour in Rome |
4. Walking tours are…on foot!
Don't forget that you'll be on foot all the time: chances are you are traveling with your kids and you know they can get tired pretty fast. If you are traveling with your family you might want to create the perfect mix between the walking tour itself and stops in the best locations or include some private transfers along the way to easily catch more of the city best spots without being overwhelmed and tired at the end of your walking tour in Rome.
5. Walking tour price for families in Rome
The price of a family walking tour in Rome varies greatly depending on the length of the tour, the activities included and the number of participants, if they are private or group tours, if they are custom tours, and so on. 
You can have a look at our walking tours of Rome to have a first impression of this.
6. The best time for a walking tour in Rome for families
Generally speaking, Rome is perfect for a walking tour for families all year long. Just keep in mind that we have a mild to hot weather from April through October, which is a better option in case you are going to organize a trip that includes some outdoor activities, such as hiking in the surroundings.
Winter in Italy is pretty cold but being low season you will get a completely different experience of the city with your family. If in doubt, feel free to get in touch with us.
| Keep reading: Rome walking tours for Families: our 5 best tips for Summer 2020 |
Walking tours in Rome for families with You Local Rome
You Local Rome provides custom-created itineraries for your walking tours in Rome for families like yours.
Our itineraries are 100% personalized to maximize your visit with your partner and kids. Decide what to include in your visit or let us help you do that! 
Varied, exciting, and hassle-free: we aim at offering a comprehensive travel experience in Rome and maximize your budget to help you create the best walking tour in Rome for your family. 
This way you can focus on the best part of your travel: spending time with your loved ones and building connections. 
Have a look at our