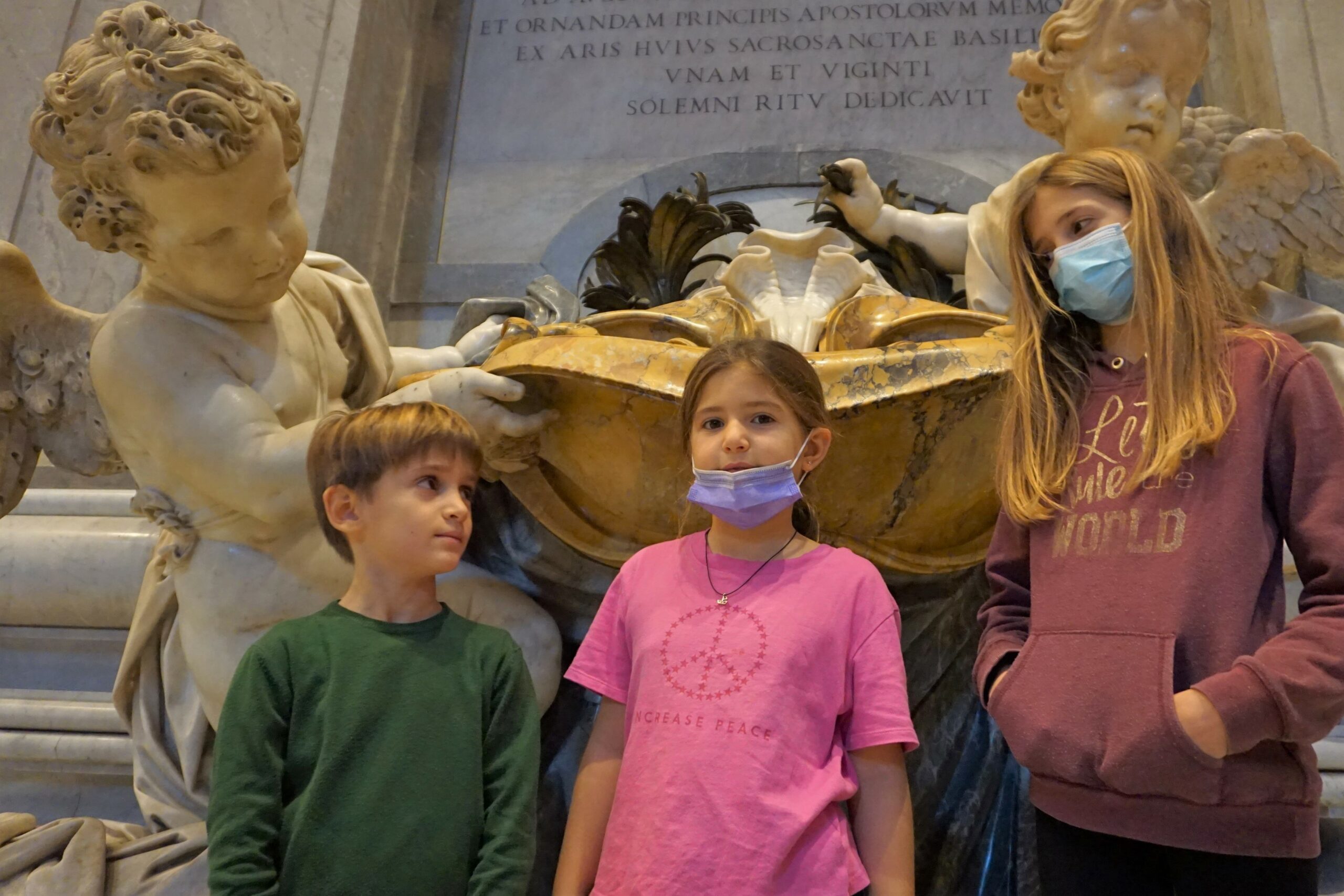 Rome walking tours for Families: our 5 best tips for Summer 2020
A walking tour in Rome is always a great idea: it gives the option to choose every time a different itinerary so that your family can experience the city in new original ways.
Each family member enjoys a different perspective of the city while having a walking tour in Rome: no matter where you turn your look, there's always something interesting to see. Summer 2020 is a very special one as everyone needs to feel comfortably safe to travel and visit a city; this is especially the case if you are planning to have a walking tour of Rome with your family.
Before booking your next family walking tour of Rome, don't forget to check our summer 2020 local tips.

#1. Private groups: are great to comply with social distancing rules
The best way to enjoy a walking tour in Rome is to find reasonable ways to avoid crowds.
Instead of taking a big (even though) cheap group tour, we highly recommend – at least for summer 2020 – to consider a private guided walking tour for your family: this way your partner, your kids and you will have the chance to enjoy the secret corners of Rome while staying safer at all times.
An example of this is our Happy Kids! Family Walking Tour of Rome, which includes off-the-beaten-path itineraries to help you with that.
#2. Avoid crowds with skip-the-line tickets
Another great way to avoid the crowds in Rome is to buy skip-the-line tickets: your best option is to find a guided walking tour of Rome that includes skip-the-line tickets to the most iconic attractions. Our tour Ancient Rome for Kids! includes a skip-the-line ticket to Colosseum, Roman Forum, and Palatine Hill that is valid for 2 days.
#3. Learn by playing
The best walking tours of Rome with your family are the ones that include a perfect blend of history and activities. It's not easy to create the right level of entertainment for your kids: that's why we recommend adding different activities to your visit schedule, such as visiting the Gladiator School in Rome with our Gladiator For a Day! The Ultimate Roman Experience.
This tour includes a kid-friendly tour of the Colosseum followed by a real training session at the Gladiator School of Rome with expert gladiators (round-trip transfer is included). Kids love this tour and the reason is simple: their dream to become a real fighter come finally true!
#4. Book in advance your walking tours in Rome
Traveling in summer 2020 can be a bit tricky: the best way to secure your spot is by booking your guided walking tour in advance. A day or two before you are in Rome with your family can be the right moment to start the research and booking process as you and your family will get a better knowledge of the city and can ask for recommendations on the spot too.
#5. Include parks in your walking tours of Rome
You might want to include some rest during your walking tours in Rome: the best way to do that is to include a restful stop in a local trattoria, gelateria, or pizzeria close to a park. This way you and your family can enjoy your break while resting in the fresh shadows of the trees.
By the way there's plenty of beautiful parks in Rome; we highly recommend the central Villa Borghese Gardens or the cozy Parco del Colle Oppio, just a few steps from the Colosseum.
The best walking tours in Rome are those that make your kids feel special
When you travel with your children or kids, creating the best walking tour for your family can be very challenging: that's why YouLocal – Rome is here! Our team of local experts will be happy to help you create the most rewarding experience in Rome for your family.
YouLocal – Rome specializes in Family Friendly walking tours: whether you are looking for a foodie experience or a historical walking tour, we will be happy to help you craft the most original walking itinerary in the city.
Have a look at our 100% customizable tours at the following link: Walking Tours in Rome.