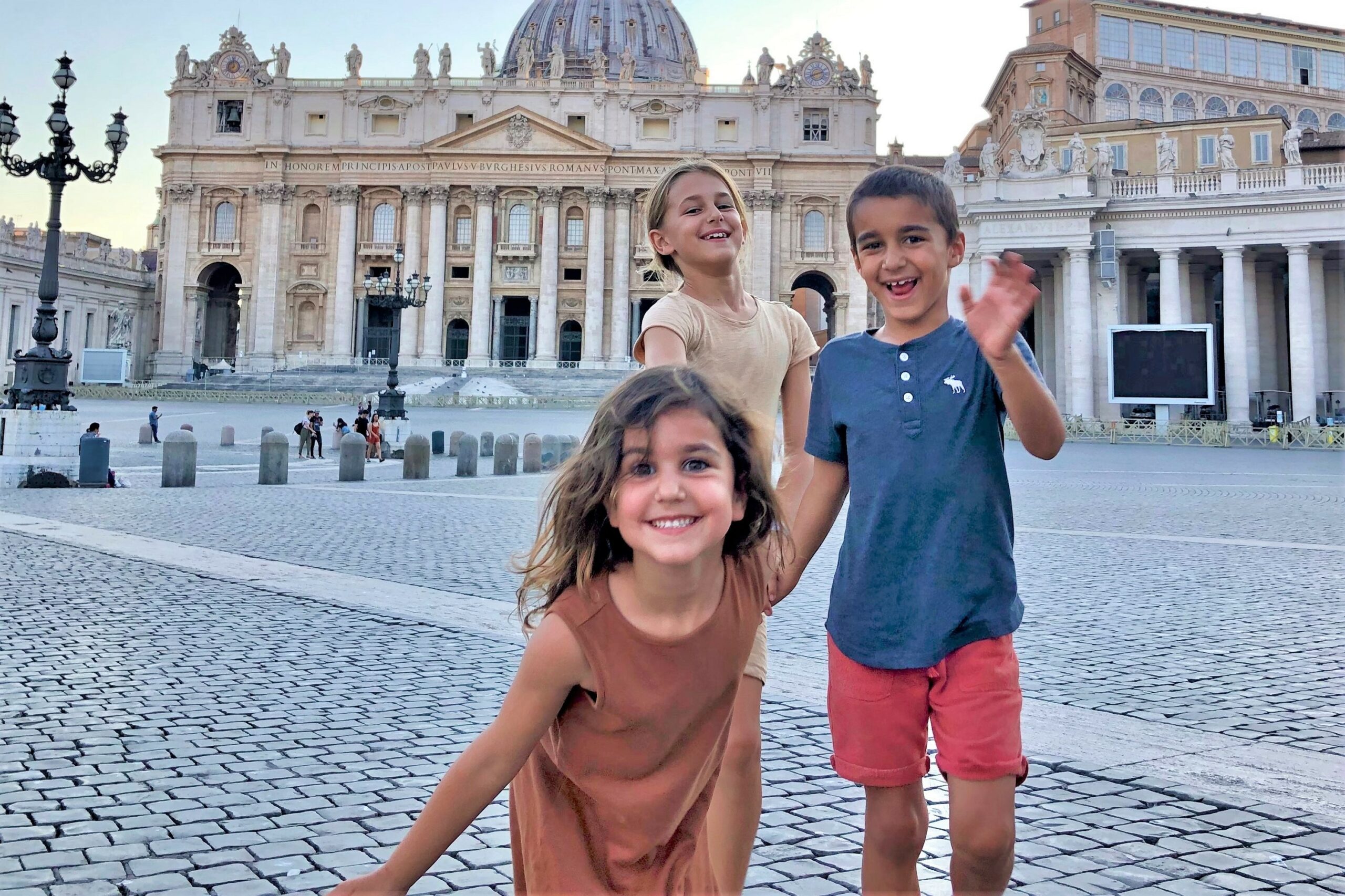 What's your kid's age? Here are the best family tours in Rome to pick
Most people will already know that Rome is a brilliant destination for couples, honeymooners, history buffs, foodies and other adults. However, Rome also makes for a fantastic place to visit with the whole family. While grownups will find more things to do in Rome than the average visit allows, there are some amazing Rome tours with kids, too.
Below, we've created an overview of our own family tours in Rome, according to the ideal age of the participating kids.
Best Family Tours With Kids of Different Ages in Rome
2+ Years Old: Happy Kids! Family Walking Tour of Rome
Families with really young children (and/or teenagers) might want to opt for our Happy Kids! Family Walking Tour of Rome. This 2,5-hour-long tour is designed for children of all ages, the perfect option for parents with kids of various ages.
It's available every day of the week and thanks to its not-too-long duration, it will captivate the kids' attention the entire time. This tour takes place away from the madding crowds of Rome, at the own pace of each family. On the way, fun stories and interesting anecdotes are shared, including bizarre tales of Rome's ancient mythological creatures and gods.
The friendly and kid-friendly guide will also treat participants to a taste of sweet gelato and mouthwatering pizza. The cherry on the cake of this fun family tour in Rome is a visit to the cat colony of Largo Argentina.
6+ Years Old: Ancient Rome for Kids Tour
Children that are a bit older and possibly have developed an interest in fun historical explorations will truly enjoy our Ancient Rome for Kids Tour.
This tour's entertaining itinerary was designed especially with kids and teenagers in mind. It starts off with something all parents will appreciate: skip-the-line tickets for the Colosseum. No need to queue for an hour before even getting in, participants can enter immediately upon arrival.
At the Colosseum, the kid-friendly expert tour guide will tell fascinating stories about the gladiators and the Venationes, which were sensational hunts and wild animal shows. The next main destination is the Roman Forum, where the family will learn about the tales and myths related to Rome's origins and the ancient gods of Rome.
Like most of our tours with kids in Rome, the itinerary and duration can be fully personalized.
7+ Years Old: Gladiator For a Day! The Ultimate Roman Experience
One of our most hands-on Rome family tours is the Gladiator For a Day! Tour. This truly is the ultimate Roman experience for kids older than 7.
The tour kicks off with a kid-friendly visit to the Colosseum, the largest arena of Ancient Rome. Next up is the official Gladiator School of Rome located on the iconic ancient Appian Way. Far away from the bustling city, the kids will learn all about the lives of gladiators, how they fought and spent their days. They'll also get to see and even wear classic gladiator uniforms, helmets and weapons. 
A fun gladiator training camp will offer active kids a real play-fight workout. This special tour is a fantastic alternative to the traditional Rome tours with kids. Note that while this tour is available for kids and infants of all ages, children must be older than 7 to participate in the combat part of it.
All our Rome family tours are also available for families with infants. The ages specified above are the ideal minimum age of the participating children. That doesn't mean, however, that babies and toddlers aren't welcome. Rather the opposite, they can join totally for free! Additionally, all our tours are 100& customizable, too.