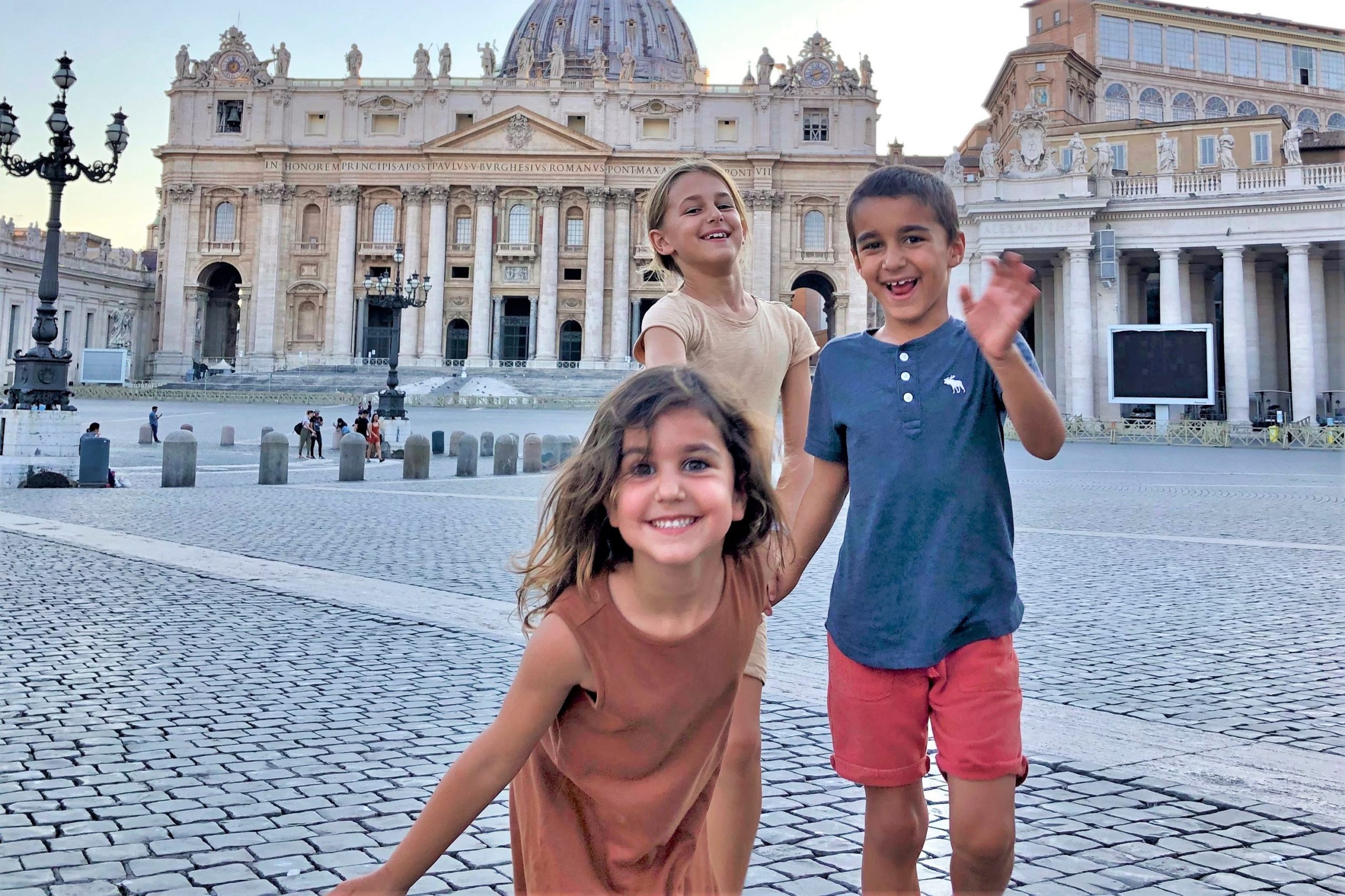 Rome‌ ‌full-day‌ ‌tour:‌ ‌a‌ ‌great‌ ‌option‌ ‌for‌ one‌ ‌day‌ ‌in‌ ‌the‌ ‌Eternal‌ ‌City‌
Everyone knows that Rome is filled to the brim with iconic historic landmarks, amazing restaurants and world-class museums. Although it's impossible to see Rome in one day, you can still get a really good feel of what the Eternal City is about on a full-day tour of Rome.
To really discover Rome in depth and detail, you need to spend several days in the Italian capital. However, for many visitors to Italy, Rome is one of many destinations on their itinerary.
If you're touring Italy and stopping in Rome, going on Rome-in-one-day tours is a great idea. Additionally, this is also a wonderful option for people visiting Rome as part of their cruise. When disembarking at the Civitavecchia cruise port, these kinds of tours are super-convenient to see Rome in a day.
What is a full-day tour in Rome?
A full-day tour in Rome is exactly what its name implies: you will spend several hours exploring beautiful Rome with a knowledgeable local guide.
Most day tours of Rome begin in the morning between 8 and 9 a.m., allowing you to enjoy a nice breakfast at your accommodation beforehand. Typically lasting about 7 hours, they often include a delicious lunch at a local trattoria or restaurant, as well as an afternoon of cultural, historical and/or culinary exploration.
Full-day tours in Rome usually end in the late-afternoon, after which you are free to enjoy dinner and drinks at your leisure and, if you'd like, continue exploring Rome at night.
Why should you join a Rome full-day tour?
There are many reasons why you might want to consider joining a Rome full-day tour. The most important one is that you won't have to do any planning yourself. If you're just visiting Rome for a day or two, walking around the city with a local guide is a great way to see Rome. They'll take you to local "hidden gems" as well as some of the city's greatest tourist attractions.
Additionally, many tours of Rome are walking tours. This allows you to get some exercise while also immersing yourself in the history and beauty of one of the world's greatest ancient cities. By walking, you'll feel the energy and vibrancy of Rome and its people, which are largely responsible for the fact this city has thrived for more than 2,000 years.
You often also have the option to book private full-day tours in Rome. This way, you can discover Rome with your own close group, whether it's extended family, friends or you, your partner and kids. There will be no "strangers" in the group, just you and your guide. This allows for better interaction and is especially great for children.
To make the most of your (limited) time in the city, full-day Rome tours by reputable companies, such as us, offer skip-the-line tickets as part of their service. They are included in the tour price, preventing you from wasting time waiting in line to get into an attraction.
It's also worth mentioning that the best Rome full-day tours also include a transfer service. Whether it's from and to the airport or your hotel, top-rated tours can pick you up and drop you back off.
What can you expect from Rome-in-one-day tours?
We at You Local Rome currently offer two different full-day tours in Rome. They both touch on a different aspect of Rome, from Ancient Rome to the Vatican.
Ancient Rome and Renaissance Wonders – Full Day Tour
Attractions:

Colosseum, Roman Forum, Capitoline Hill, Piazza Venetia, Jewish District, Campo de' Fiori, Piazza Navona, Pantheon
Sacred and Profane Rome – Full Day Tour
Attractions:

Vatican Museums, Sistine Chapel, St. Peter's Church, Castel Sant'Angelo, Trevi Fountain, Spanish Steps
We would also like to point out that all our tours are 100% customizable. So, whatever you're looking for in a Rome full-day tour, we can probably cater to your wishes. Check out our Rome tours page to see all our current tours of Rome.