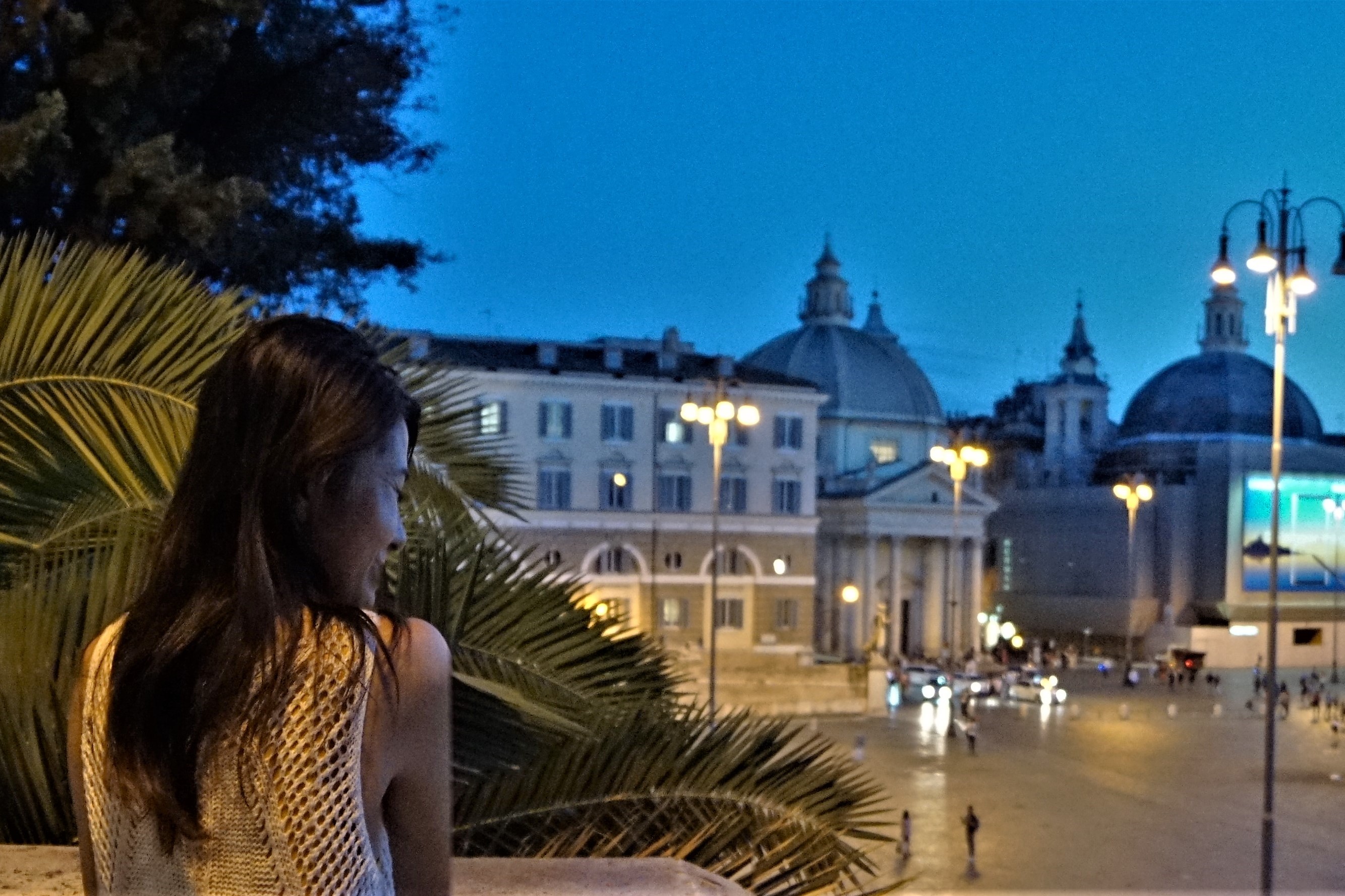 Rome by Night: an enchanting way to visit the Eternal City
People looking for the world's best travel experiences will find myriad options in Rome. Italy's capital may be an ancient city, but it's thriving more than ever. This is, after all, one of the most-visited destinations on the planet. If you're looking for something that's a bit different than the classic daytime activities, consider a Rome night tour.
Rome Night Tours: An Enchanting Way to Visit the Eternal City
Exploring Rome by night is a unique experience. After the sun has set and the city lights have been lit, Rome's streets, buildings, squares and statues somehow seem totally different. New York might be the "City that Never Sleeps" and Paris, the "City of Light", but Rome is the "Eternal City". Clearly, that's a massive win!
And the Eternal City also happens to be very much awake and alight at night. In fact, thanks to beautifully lit-up landmarks and atmospheric streetlamps, nighttime may just be the most enchanting time of the day in Rome.
Going on a Rome night tour should, therefore, be at the top of your travel to-do list. Additionally, if you'd like to see Rome at night, a group is also simply a smart and safe choice. Solo travelers are recommended to not tour Rome at night by themselves and join a tour with a local guide instead.
Below, we offer a number of different suggestions for night tours in Rome.
Vatican Night Tour
Let's start with, what we think is, your best option for a Rome night tour: a Vatican night tour. On our own Vatican Museum & Sistine Chapel Night Tour, you'll get to admire some of the top attractions in Vatican City away from those huge afternoon crowds.
Under the expert guidance of a knowledgeable local, participants in these evocative 2-hour night tour in Rome will experience the phenomenal beauty of the Vatican at night. The two highlights of the tour are the Vatican Museum galleries, which house works by famous artists like Botticelli and Raphael, and the breathtaking Sistine Chapel, home to Michelangelo's Giudizio Universale.
You can find more information about our Vatican City night tour on this page.
Night Tour of the Colosseum
Arguably the most famous buildings in the entire city, the Colosseum is an impressive remnant from Rome's ancient heyday. Spectacular in its own time, it still is among the world's grandest and most spectacular structures.
On a night tour of the Rome Colosseum, you can experience the darkness of the hallways and chambers, where gladiators awaited their victory or defeat, or survival or death. You'll get to see this massive amphitheater lit up gorgeously. Just imagine the roars of the crowd and the violence in the arena!
Rome Catacombs Night Tour
Another great option for a night walking tour in Rome is a nightly catacombs tour. Rome Catacombs night tours typically include the renowned Capuchin Crypt, which consists of numerous smaller underground chapels and houses the skeletons of more than 3,500 people.
It might seem like a macabre night tour to do, but it's totally worth it. This is a part of the Eternal City that's much less known than its above-ground landmarks. It's comprises of a fascinating part of the city's history.
A Rome night tour of the museums, the Vatican City and other evocative places like the Colosseum will be the perfect way to live the eternal city with a new perspective.