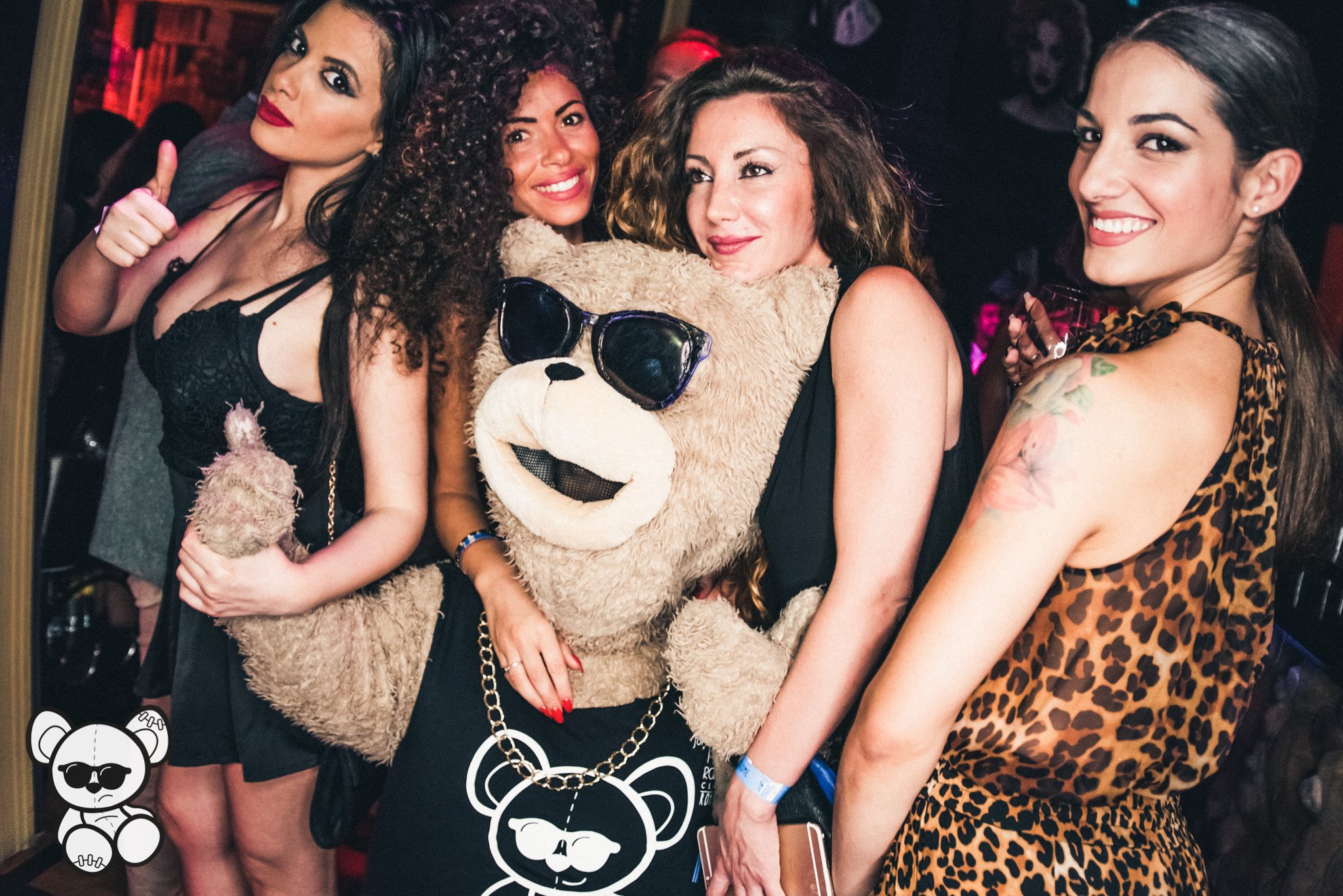 Best Clubs in Rome…and Local Tips to enjoy them!
Rome is not only history, churches and museums.
For those who want to experience fun, dance and good music, the Eternal City offers plenty of cool spots accross the historic centre and its surroundings.  
We at YouLocal have picked the best clubs in Rome for you to enjoy Rome Nightlife at its very best.
Cheers!
1. SHARI VARI
Shari Vari is one of the best night clubs – discos in Rome, loved by both locals and tourists alike.
Conveniently located in a exclusive venue a short walking distance from the Pantheon, Shari Vari feautures three different music rooms and a nice restaurant.
Defenitely the perfect setting for an exciting night out in the heart of Rome.
Tips: Table reservation is recommended. Casual clothing is accepted but they reserve the right of admission at the entrance (avoid shorts and sneakers). Buses and Taxi Stand available in Largo di Torre Argentina.
2. TOY ROOM
Toy Room is a world-wide known brand created a few years ago by innovative Italians.
After opening successful clubs in London, Dubay, Los Angeles and Mykonos, in 2016 a new location in the very heart of the Eternal City was inaugurated.
Shortly after Toy Room has become the place to be for hip locals and disco lovers in Rome.
Dress up and be ready to finally meet Frank The Bear, a true star of Rome Nightlife!
3. LIVE ALCAZAR
Live Alcazar is the go-to place for a great nighttime experience in Trastevere.
In fact the former movie theater Alcazar is located within walking distance of Piazza San Cosimato and Piazza San Callisto, two of locals' favorite squares in Trastevere. 
The venue is large and charming, with a nice vintage vibe. It houses several rooms dedicated to live performances, jam sessions and tribute nights according to the rich calendar of events listed on Live Alcazar website.
Dj sets with local and international guests are scheduled on the week ends.
Be ready to properly dive into the best Trastevere nightlife!
4. NUR BAR
Settled in a historic building midway between Navona Square and the Pantheon, Nur Bar is the right place to spend a night in the heart of Rome.
Here you can enjoy a fine restaurant – cocktail bar along with a hip disco club.
Also a fun and engaging piano bar is normally arranged on the week ends.
Reserving a table in advance is highly recommended as the place is consistenly popular, especially with young locals and students alike.
5. THE SANCTUARY 
The Sanctuary Eco Retreat is a one-of-a-kind dance club and restaurant in the very heart of Rome (a short walk distance from the Colosseum).
It features a 1.000 sm garden, unique decorations and even a small pool to experience Rome nightlife at its best.
Traditionally loved by locals, the Sanctuary has lately become popular with tourists as well due to its central location and international vibes.
Definitely one of the best clubs in Rome, particularly recommended in Spring and Summer season!
6. ART CAFE'
Art Cafè is one of the most popular night clubs in Rome.
It is centrally located (Villa Borghese Gardens) and easy to reach from the historic center, both by walk or by public transport (metro A line).
Fancy locals and "VIP's" are regular visitors, especially on the weekends. Dress up and be ready for a deep dive into Rome's Dolce Vita!
7. PIPER CLUB
Piper Club is a true sanctuary of Rome nightlife and one of the oldest and most popular disco clubs in Italy.
It is conveniently located 10 min. drive from the city center and features a 1.000 sm dance hall. 
Live concerts and Dj sets normally scheduled on the weekends.
8. QUBE
Qube is one of the largest disco clubs in Rome. 
It features three floors with different music and plenty of events, concerts and dj sets scheduled all year round.
Being out of the historic center Qube is the right place to hang out with the locals off the beaten touristic paths.
Also, every friday Qube hosts the popular Muccassassina Night, a unique event that the LGBT community of Rome has organized since the early 90ies. What to say? Be ready to get wild and have a lot of fun! 
| Fancy more tips to get the best out of your stay in Rome? We get you covered with the Best Wine Bars in Rome, the Best Rooftop Bars in Rome and the Best Pizza in Rome according to locals. Enjoy! |