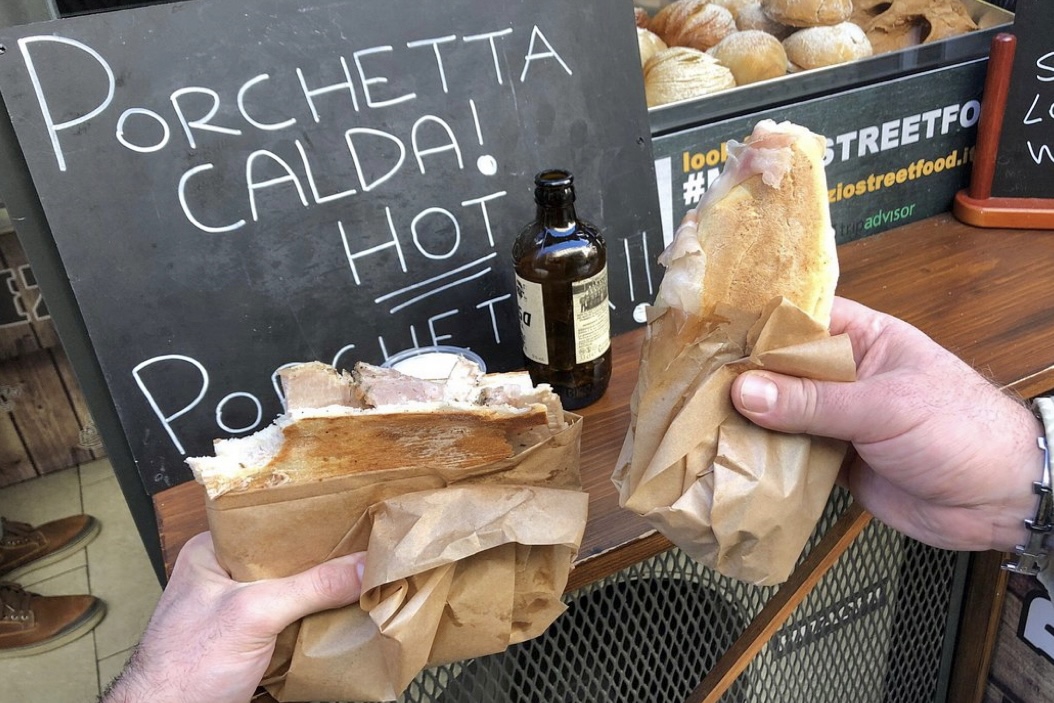 Looking for the best Rome Street Food? Tips & Tricks in Rione Monti
Everyone knows it: Italy is a foodie destination. But here's the secret: you don't always have to sit down at a fancy restaurant to taste the best Rome street food and local cuisine.
Indeed: street food is a thing in Italy. Especially in Rome's Rione Monti, a hipster neighborhood filled with cobblestone alleys, charming squares, and delicious street food for any palate, from the sweet tooth to the lover of carbs -no judging either way.
Vegetarians and vegans are welcome in this lovely district as well. There is a great choice of food for everyone!
Best Rome Street Food and its unmissable spots in Rione Monti
These spots will take you through the city, from breakfast to dinner, in a whirlwind of sightseeing and tasting. Forget the line outside the trend setting restaurant, the waiting time at the table while chewing bread, and counting every cent for the bill. The best Rome street food in this amazing district is both affordable and delicious.
1. Sweet Treats, Bakeries and Gelato Parlors in Monti
You can't explore Monti's cobble streets without a proper breakfast. While Italians love their sweets to begin the day (like brioches, cookies, or small pastries), the local bakeries also serve salty foods, perfect to indulge on during your Roman holiday. Two locals' favorite spots you can't miss are:
If we are speaking of something you can eat all day, then there is one Italian delicacy you must try. You guessed it: it's the gelato. After all, on vacation everything is allowed, especially in these two ice cream parlors:
| Keep reading: want something different? Try the Roman-Jewish foods during our You Local Rome food tours |
2. Rione Monti Signature Sandwiches
Perhaps you aren't much of a sweet tooth. Then the best Rome street food for you is here:
3. Best Pizza By The Slice in Monti
However, there is one menu item that says "Italy". Actually, it screams it. It's the pizza, of course. And, with so many restaurants and stores in the city, it might be difficult to find the right one. In Rione Monti you can taste some of the best pizza by the slice in Rome at this locals' favorite spots.
With these tips by YouLocal, you can't go wrong. You can spend a whole day trying the best Rome street food, from the morning to the evening. And there's even room for a quick midnight bite. After all, you are in Italy. It's time to indulge!
Read more about our Walking Food Tours in Rione Monti and further Food Tours in Rome. They are family-friendly, customizable, and top-rated. Remember to bring your appetite and enjoy!