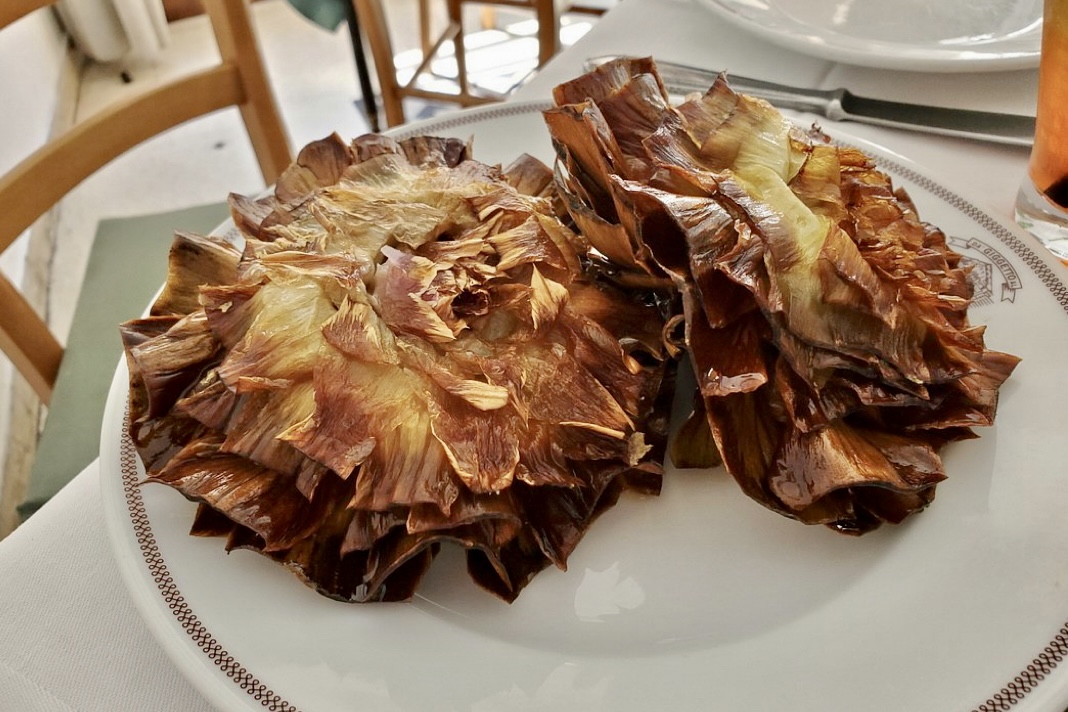 5 Roman-Jewish dishes you can't miss out on your Rome Food Tour
Are you taking a Rome food tour through the Jewish Ghetto, and you're wondering what it is worth tasting?
Among the various strands of Italian cuisine, there is one that is little known, and yet has been able to provide us with culinary masterpieces such as artichokes alla giudia.
We are talking about Jewish-Romanesque cuisine, a fusion of influences and culinary styles stemming not only from religion, but also from the different geographical origins that of the members of this community.
Jewish-Romanesque cuisine has such ancient roots that it is difficult to draw a line between Jewish and Roman cuisine. Ancient flavors have mingled and adapted over time, reaching the present day.
Rome is home to the oldest Jewish community in Europe, as its presence in the city dates back to the second century BC. This means that over the centuries a varied and diverse culinary tradition has been formed, shaping the traditions of Roman cuisine.
Let's sum up here the 5 best Roman-Jewish dishes that you must taste on your Rome Food tour.
1- Rome Food Tours – Jewish artichokes
It is the king of Jewish-Roman tradition. The must-have appetizer in the Capital's traditional osterias, including Kosher ones. The artichokes used are cimaroli, the typical Roman artichokes, because they are tender and without thorns. They are to be soaked in water and lemon and then fried. The result? A blossomed flower to eat without discarding anything, crispy and with a unique flavor. Not to be confused with carciofo alla romana, which is not fried but cooked in a pan and stuffed with garlic, mint and parsley.
2- Tortino (Pie) with Aliciotti and Endive
This ancient delicacy combines the delicate flavor of anchovies with the slightly bitter taste of endive. Best eaten either warm or cold, aliciotti and endive pie is an easy-to-make baked casserole that alternates between fresh anchovies, an inexpensive fish rich in minerals, protein and Omega 3, and endive, a typical vegetable of the Roman countryside.
3- Challah Bread
Challah is a brioche bread with an unmistakable braided shape, typical of Jewish tradition. It is made with a dough of flour, water, yeast, a small percentage of oil, salt and a little sugar, then baked in the oven. It is eaten on Shabbat day, that is tthe holiday of rest according to the Jewish religion, celebrated from sundown on Friday through Saturday! With a neutral taste and a soft texture very similar to the classic Pan brioche, Challah is a unique goodness!
4- Fish Broth
It is also common to attribute the traditional fish broth to Jewish cuisine. In fact, the Roman ghetto was located next to Marcellus Theater, which in the Middle Ages became the site of the fish market. Fish scraps were accumulated near the church of Sant'Angelo in Pescheria and collected by Jewish women. Bones, heads and less noble parts of the fish were cooked in water, resulting in a tasty broth.
5- Ricotta and Sour Cherry Tart
Among the dishes passed down over the centuries, ricotta and sour cherry tart is a great classic. Have you ever tasted it? If you are in Rome, you absolutely must try the original at the Ghetto, going to one of its historical bakeries.
| Keep reading our blog for further food tips! |