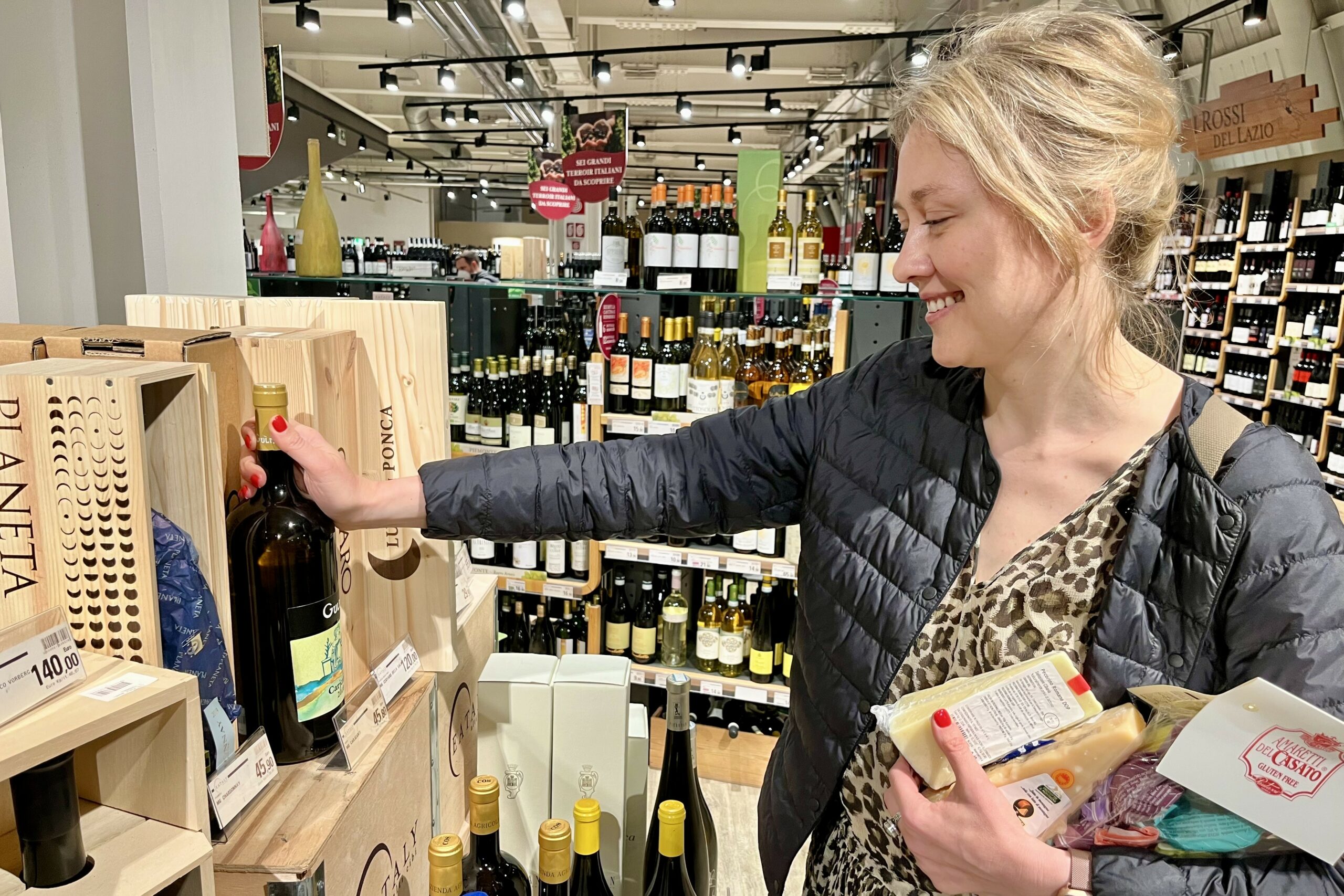 Locals' Favorite Wine Stores in Rome!
Craving a great bottle of wine or a unique Italian liquor for a special gift? You are in the right place!
As big foodies and fine wine lovers we at YouLocal have picked the best wine stores in Rome for you to find the most authentic products, far from the tourist traps. 
Cheers!
1. COSTANTINI
Enoteca Costantini is a true sanctuary for wine lovers in Rome since 1972. It is housed in a historic building in Piazza Cavour and features one of the largest wine cellars in town.
Thousands of wine and liquor bottles from all over the world are finely displayed on elegant wooden shelves. Accessing the underground "caveau" where Costantini's most precious wines are conserved is a one-of-a-lifetime experience. 
Do not hesitate to ask the local staff for any tips or take advantage of the online shop.
Last but not least, Enoteca Costantini also features a elegant wine bar – restaurant. For info and booking: https://ilsimposioroma.it/
2. TRIMANI
Trimani is one of the oldest and largest wine stores in Rome. Its shop is located close to Termini station and houses more than 5.000 bottles of refined wines and spirits.
The local staff is professional and accomodating, ready to assist you to pick the right bottle. To us this is absolutely one of the best wine stores in Rome.
Local Tip: within walk distance of the historic wine shop Trimani features a nice wine bar where you can taste great charcuteries and other food delicacies paired with the best local wines. 
3. BERNABEI
Bernabei is a synonymous of wine in Rome since 1933.
With its historic stores located in Trastevere (Via San Francesco a Ripa 48), Testaccio (Via Luca Della Robbia 12) and Parioli (Via Vittorio Locchi 19 E), Bernabei has provided locals with some of the best wines, liquors, grappas and beers for almost a century.
Pick your favorite store and enjoy!
4. ROSCIOLI 
Roscioli is a true institution for big foodies and one of our favorite wine stores in Rome!
Family owned since mid-19th century, Roscioli is located in the heart of Renaissance Rome, few steps away from the Campo de' Fiori Market.
The cozy store offers a large variety of Italian and international wines along with fine cheeses, cured meats, olive oils, balsamic vinegars, and much more. You can pick your products to go or eat in. Just make sure to reserve your table in advance as the spot is small and consistently popular with both locals and tourists alike.
Roscioli also features a nice wine shop in Via del Conservatorio 58 where delicious wine and food tasting can be arranged upon request (full info here: https://www.rimessaroscioli.com/).
5. ARCIONI
This is yet another historic spot for wine lovers in Rome.
Arcioni features two stores where you can buy not only great wines and spirits, but also plenty of food delicacies.
The place was founded back in the 30ies as a pastry shop. Soon after they started producing great coffee and ice-cream, before creating a modern wine supply chain with direct contacts with the best local producers. 
Well worth a visit!
Click here for further tips on the best delis and gourmet food shops in Rome. 
6. EATALY
Eataly is something different from the classic wine store.
Infact this is a large mall that specializes in made in Italy top wines and food delicacies.
Eataly's modern 16.000 square meter four-storey facility is housed inside the former Ostiense Air Terminal designed by the major Spanish Architect Julio Lafuente.
Strolling through Eataly's departments, eateries and countless stands is a one-of-a-lifetime experience as the offer covers the very best of gourmet food specialties from all over Italy.
On the second floor you'll find the endless enoteca with thousands of bottles from selected Italian producers. A large array of organic wines is also available on the spot.
Yes, you got it: Eataly is a food and wine lover's heaven!
Keep reading our blog to find the Best Gelato in Rome, Best Coffee in Rome, Best Delis in Rome, Best Rooftop Bars in Rome, Best Flea Markets in Rome, and plenty of tips to plan your Nightlife in Rome!
| Contact us to reserve fully personalized Food Tours in Rome! |