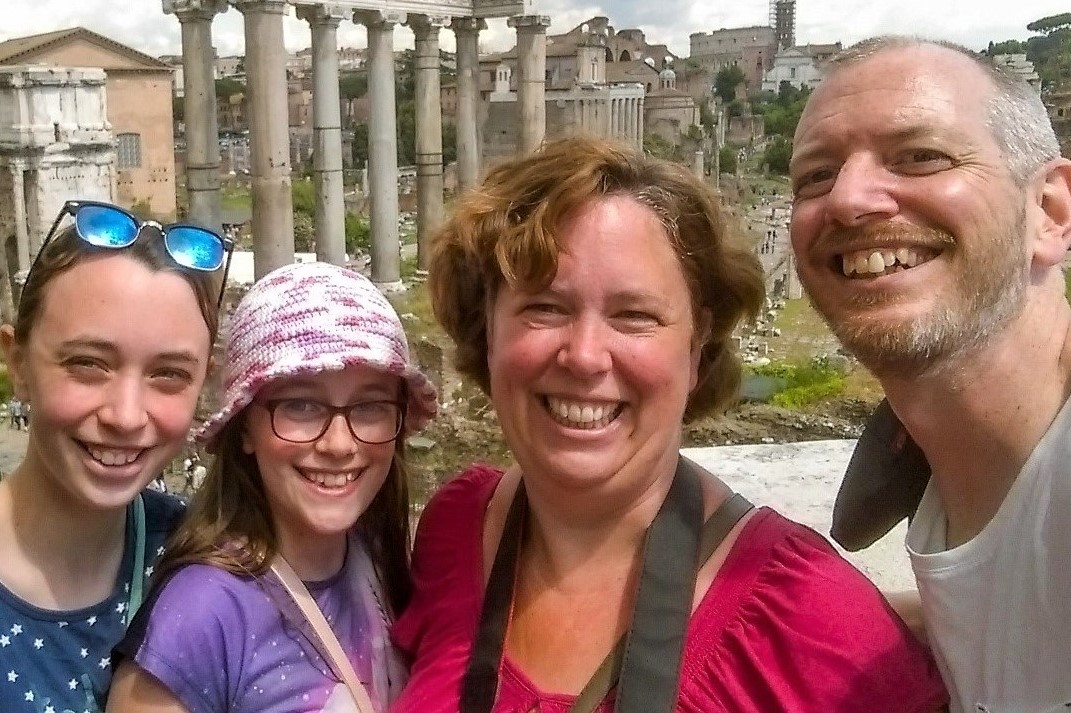 In Rome for a Family tour: 4 Fun Things to Do with Your Kids
While the grown-ups of the family might be excited about dining in authentic taverns or meandering through world-class museums on Rome family tours, the kids are looking forward to somewhat different things. They simply want to have fun and enjoy themselves, whether that means eating ice cream or feeling like a gladiator.
And that's why we, at You Local Rome, make sure that all members of the family are taken into consideration. We have a variety of fun Rome tours with kids, filled with top attractions and memorable things to do with your kids. Below, you can see some of the best things to do with your kids in Rome.
4 Fun Things to Do With Kids on Rome Family Tours
1. Discover the Colosseum and Roman Forum
Explore the very heart of Ancient Rome on a tour tailored specifically to your kids. Any family visiting Rome should go on one or more Rome family tours, which, although they focus on the younger family members, are also lots of fun for adults.
Our own Ancient Rome Ford Kids! Tour comes with skip-the-line tickets, allowing you to skip those annoying waits to get into the Colosseum. The kids will certainly appreciate that! At the Colosseum, a kid-friendly guide will tell stories about gladiator combats, hunts and wild animal shows.
The tour also includes a walk through the iconic Roman Forum, where the family will learn about how the Eternal City was founded, about legends and myths, and life in Ancient Rome.
2. Enjoy Pizza and Ice Cream on a Family-Friendly Walking Tour
More fun things to do with kids in Rome await on our Happy Kids! Family Walking Tour of Rome. Guided by an expert kid-friendly guide, families with children explore the beauty of Rome in a memorable and fun way.
The great thing about this tour is that everything happens at your own pace and away from the bustling tourist crowds. The tour goes from Piazza Navona and the Stadium and Domitian to Capitoline Hill. On the way, both adults and kids alike will discover the secrets behind chariot races, gladiatorial fights and Roman mythical creatures.
What makes this one of the best things to do in Rome with kids is the added bonus of gelato and pizza. A visit to the historic cat colony of Largo Argentina is the proverbial icing on the cake.
3. Climb the Dome of St. Peter's Basilica
One of Rome's most famous landmarks, St. Peter's Basilica is the heart of Vatican City. A visit to this majestic church belongs on all Rome tours with kids.
What actually makes St. Peter's Basilica such a great place to visit with children is the fact you can climb its dome. This way, the kids won't get bored wandering through the Vatican Museums, but be gaze out in delight at the panoramic view of Rome below.
After climbing the numerous narrow stairs to the top, a 360-degree panorama opens up, taking in many of the famous buildings and structures of Rome. Back down, your experienced Rome family tour guide will share fascinating facts about St. Peter's burial, artworks by Michelangelo and Bernini, and many other things related to the Vatican.
4. Train and Fight at the Rome Gladiator School
Arguably the ultimate Roman experience for kids is visiting, training and fighting like a gladiator at the Rome Gladiator School. Before the training session starts, a local kid-friendly guide will take the family through the Gladiator Museum, showcasing the public and private lives of gladiators.
The highlight of our Gladiator For a Day! Tour is the authentic gladiator training camp, where kids will learn the best gladiatorial fighting techniques while wearing costumes, helmets, shields and (blunt) weapons. This is without question one of the best things to do with kids on Rome family tours!
Rome Family Tours With You Local – Rome
We'd like to point out that all our tours are entirely customizable. Additionally, we can also create your dream tour of Rome from scratch. Just tell us what you want to see and, or where you want to go, and we'll put together the perfect itinerary just for you!