Tours and other amazing things to do in Rome with family and kids
While the Italian capital, with its great food scene, world-class museums and amazing architecture, is a fantastic destination for adults, there are also several fun Rome family tours that are ideal for kids.
There's plenty to do for children in Rome, from immersing themselves into the lives of Ancient Romans to enjoying some of Italy's best culinary delights. Because of that, Rome is a great choice for a family vacation destination. Below are several fun children's activities that you'll find on our You Local – Rome tours with kids.
Fun Things to Do on Tours with Kids in Rome
1. Being a Gladiator for a Day!
Ancient Rome is well known for a variety of things, but one of the most popular features among kids is everything related to gladiators. It's just something that triggers one's imagination. We at You Local – Rome offers kids the chance to feel like a real gladiator for a day.
This tour includes a visit to the Gladiator Museum and a real gladiator training camp, including fighting technique lessons. Participants get to wear special tunics and use swords and shields. Definitely a memorable time for any kid!
Tour: Gladiator for a Day! The Ultimate Roman Experience
2. Tasting the Sweetest Gelato and Best Pizza in Rome
In a city renowned around the world for its amazing food, children will have a blast tasting and sampling their way through Rome's culinary scene. From indulging in the best pizza in Rome to enjoying the absolute sweetest gelato you can find, all children will relish the opportunity to treat their taste buds.
Tour: Happy Kids! Family Walking Tour of Rome
3. Visiting a Cat Sanctuary
What kid doesn't like animals? On one of our Rome tours with kids, they will visit the wonderful cat colony of Largo Argentina. This out-of-the-box activity is always popular among children of all ages.
Tour: Happy Kids! Family Walking Tour of Rome
4. Skipping the Huge Line at the Colosseum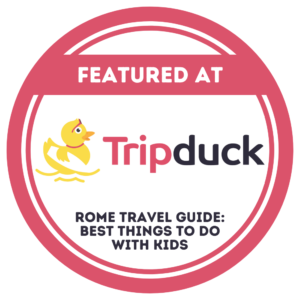 It's no secret that Rome is busy and crowded. It's one of the world's most visited cities, which often results in long waiting lines at restaurants, entrances of attractions, and so on. No kid (and no adults for that matter) waits to spend an hour or more queuing.
This is exactly why we include skip-the-line tickets in all our applicable itineraries. So, no need to waste time in line before visiting awesome landmarks like the Colosseum.
Tour: Ancient Rome with Kids! A Family Adventure of a Lifetime
5. Exploring Rome's Mysterious Underground
A walk through the Roman catacombs and the underground Crypt of Capuchins, with its Bone Chapels, might not seem like an ideal activity for kids on Rome family tours at first sight. The opposite is true, however. This particular tour is catered to both children and adults and the local guide will take care to make it as kid-friendly and interesting as possible.
In fact, most kids end up really loving this below-ground exploration of a part of Rome few visitors known about.
Tour: Underground Rome: Capuchin Crypt and Catacombs Tour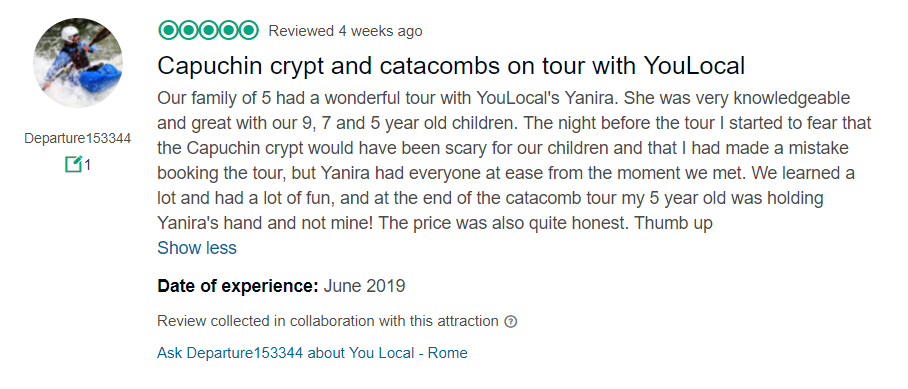 6. Listening to Stories About Bizarre Roman Gods
The Ancient Romans worshipped countless different gods and deities. Some of them were truly bizarre. While exploring Rome's back alleys and hidden squares, a knowledgeable guide will tell them all about Rome's weirdest gods and about fascinating mythological creatures.
Tour: Happy Kids! Family Walking Tour of Rome
| For more information about our tours with kids in Rome, you can find an overview of them on this page |